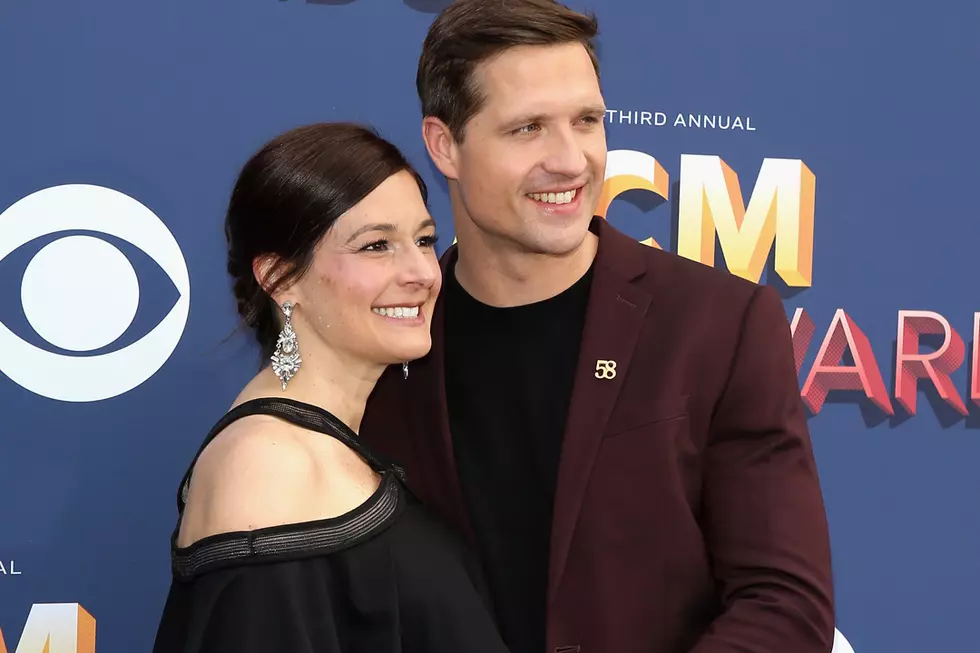 Walker Hayes and Wife Grieving Death of Newborn Child
Michael Tran, Getty Images
Walker Hayes and his wife, Laney, revealed in November of last year that they were expecting their seventh child in 2018. Unfortunately, Hayes shared late Wednesday night (June 6) that baby Oakleigh Klover Hayes was born and died on the same day.
"It is with great sadness that Laney and I share with you the news that our sweet Oakleigh Klover Hayes was born this morning at the hospital and now is safely in heaven. Thank you for honoring our privacy as we grieve."
No further information is available regarding the baby girl's condition before death, or what might have led to such a quick passing. Hayes was due to perform at Wednesday's CMT Music Awards, but didn't — he has canceled immediate upcoming appearances to mourn with family.
Baby Hayes' official due date was June 8, and the couple had planned a home birth, due to the fact that their babies have historically arrived quickly. "We've almost had a couple in the car," the "Craig" singer told Taste of Country last month. They had opted not to learn their seventh child's sex before delivery.
Hayes and his wife have three sons and three daughters, all of whom were "losing their minds excited" for the arrival of their newest sibling. The "You Broke Up With Me" singer says that he and Laney decided more than a decade ago that they wanted to raise a large family.
More Country Artists Who Have Lost Children
Walker Hayes Talking About Addiction Is Therapy