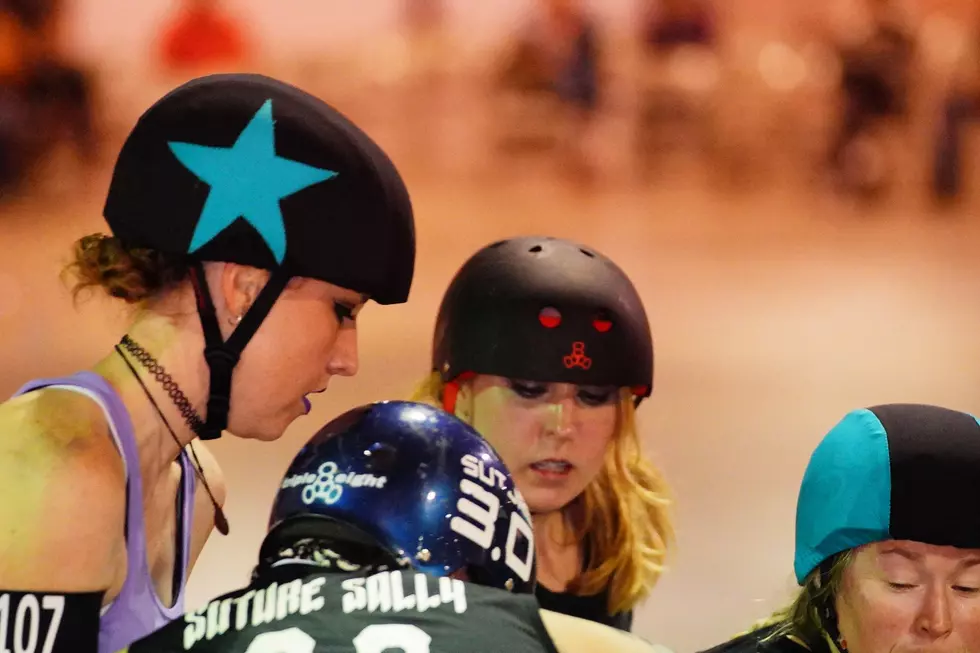 Amarillo Bomb City Bombshells Have Bout Coming For A Good Cause
Credit: Bomb City Bombshells via Facebook
Amarillo's resident roller derby queens are gearing up for another bout this month. They'll be raising money for a great cause "When Worlds Collide" on June 29.
I was sore for days after being tossed around like a 6ft tall rag-doll.
On June 29, the Bombshells will host the Roswell Supernovas for a bout at the Rex Baxter building. It is a family friendly event, and they will be raising funds for a great cause.
The bout will raise awareness regarding suicide prevention programs in our area, and will help raise funds for the Texas Panhandle Suicide Prevention Coalition.
The last bout hosted by the Bombshells drew a nice sized crowd, and provided plenty of entertainment for those in attendance.