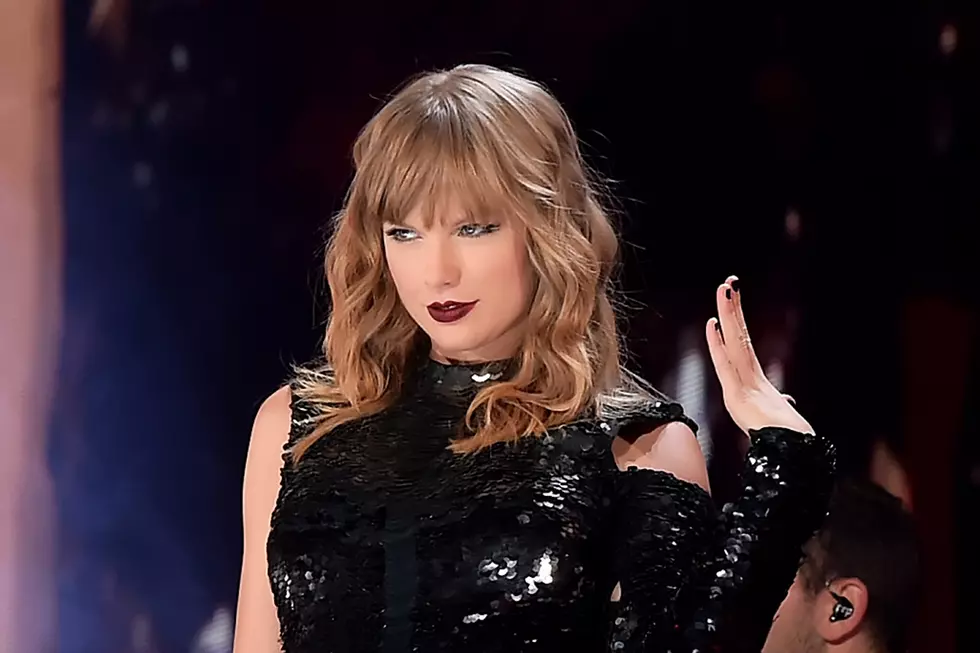 BMLG Says Taylor Swift Owes Them Millions, Denies Blocking Her Performance of Past Songs
Kevin Winter, Getty Images
Big Machine Label Group has responded to Taylor Swift's public claim that her former label home has prevented her from performing her older songs, accusing her of creating a false narrative and claiming she still owes the company millions of dollars.
Swift turned to social media on Thursday (Nov. 14) to post an open letter to her fans, asking for their help in putting pressure on BMLG founder Scott Borchetta and current executive Scooter Braun, as well as the Carlyle Group, which helped finance Braun's acquisition of the label. BMLG owns Swift's past albums, and there has been acrimony between Swift and the label since she departed and signed a new deal with Republic in November of 2018.
The latest round of recriminations became public when Swift posted on Thursday, saying she didn't know what else to do. Swift was slated to perform a medley of her hits from across her career when she accepts the Artist of the Decade award at the 2019 American Music Awards on Nov. 24, and she claims that Big Machine has blocked her from performing her songs on the broadcast, as well as refusing to license her older music for a planned Netflix documentary.
Part of Swift's settlement with BMLG says that she can re-record her older catalog next year, and she has stated that she plans to do so. She claims that's the crux of their alleged interference.
"Scott Borchetta and Scooter Braun have now said that I'm not allowed to perform my old songs on television because they claim that would be re-recording my music before I'm allowed to next year," Swift writes, adding that they would grant permission "if I agree to not re-record copycat versions of my songs next year (which is something I'm both legally allowed to do and looking forward to)."
Taylor Swift Fans Will Love Caylee Hammack!
Swift says Borchetta "also told my team that I need to stop talking about him and Scooter Braun."
The country-turned-pop superstar has very publicly denounced Borchetta's decision to sell BMLG to Braun, who is her longtime adversary. The sale essentially handed over control of her past hits to her nemesis.
"The message being sent to me is very clear. Basically, be a good little girl and shut up. Or you'll be punished," Swift states. "This is WRONG. Neither of these men had a hand in the writing of those songs. They did nothing to create the relationship I have with my fans."
In a statement published by Billboard, BMLG says they have no knowledge of Swift's claims, saying they are premised in "false information. At no point did we say Taylor could not perform on the AMAs or block her Netflix special. In fact, we do not have the right to keep her from performing live anywhere."
The label goes on to say that Swift owes "millions of dollars and multiple assets to our company," and that she has refused to have a conversation with them to work it out. "Taylor, the narrative you have created does not exist," their statement accuses.
A spokeswoman for Swift responded to that statement by providing Billboard with a communication Big Machine purportedly sent to Swift's team, specifically denying licensing or waivers for two events.
"In addition, yesterday Scott Borchetta, CEO and founder of Big Machine Label Group, flatly denied the request for both American Music Awards and Netflix," Swift's rep claims. "Please notice in Big Machine's statement, they never actually deny either claim Taylor said last night in her post."
Swift's rep ends by saying Big Machine is "trying to deflect and make this about money by saying she owes them but, an independent, professional auditor has determined that Big Machine owes Taylor $7.9 million dollars of unpaid royalties over several years."
Country Music's Nastiest Feuds