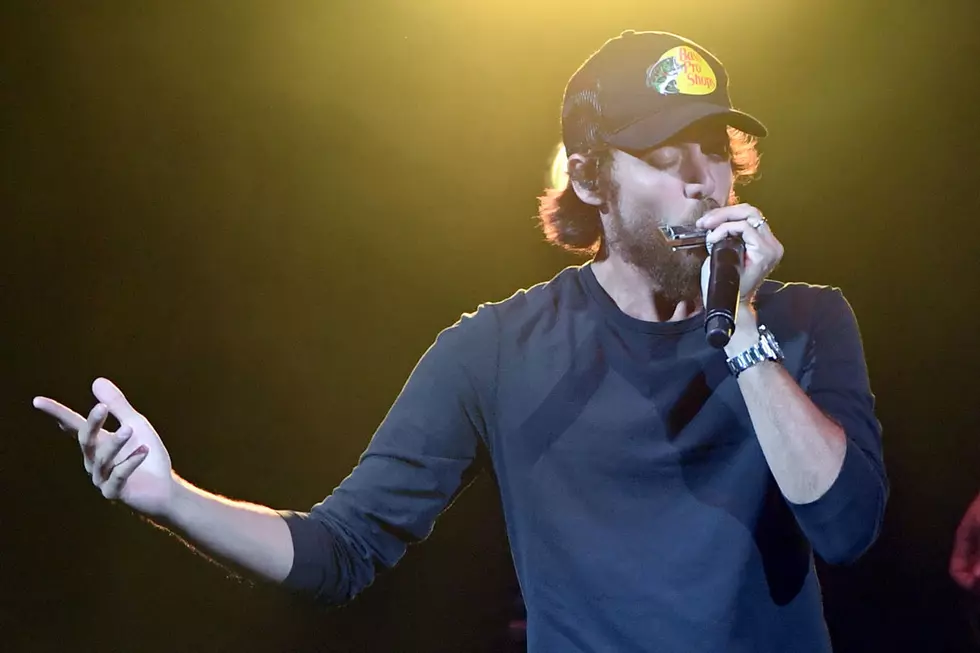 Chris Janson Announces Real Friends Fall Tour
Ethan Miller, Getty Images
Chris Janson won't be taking a break between tours. The "Good Vibes" singer just announced 22 headlining dates on the Real Friends Tour, starting with a Sept 20 show in Iowa.
Janson's tour with Chris Young and LoCash wraps this weekend with three shows in Florida, but he'll play six more before the end of the month and stay busy through October when his new Real Friends album drops. The Real Friends Tour stretches west before resetting for a few shows along the east coast and in the midwest.
Real Friends the album — due Oct. 18 — features a collaboration with Blake Shelton on the title track and his Top 20 single "Good Vibes." Janson helped write many of the songs and spoke with enthusiasm about the positive nature of his lyrics during an album preview event earlier this year.
Chris Janson's Real Friends Fall 2019 Tour Dates:
Sept. 20 — Dubuque, Iowa @ Q Casino
Sept. 21 — Fort Dodge, Iowa @ Downtown Country Jam
Sept. 22 — South Bend, Ind. @ St. Joseph County 4H Fairgrounds
Sept. 25 — Nashville, Tenn. @ Ryman Auditorium
Sept. 26 — Concho, Okla. @ Lucky Star Casino
Sept. 28. — Littleton, Colo. @ The Barns
Oct. 2 — Fresno, Calif. @ The Big Fresno Fair
Oct. 4 — Tulsa, Okla. @ Tulsa State Fair
Oct. 5 — Arlington, Texas @ Live! Arena
Oct. 12 — Jordan, Ky. @ Kegs Canal Side
Oct. 13 — Mohnton, Pa. @ Maple Grove Raceway
Oct. 18 — West Wendover, Nev. @ Peppermill Concert Hall
Oct. 19 — Los Angeles, Calif. @ Country Freedom Festival
Oct. 24 — New York City @ Paramount Theatre
Oct. 25 — Uncasville, Ct. @ Mohegan Sun
Nov. 1 — Mount Pleasant, Mich. @ Soaring Eagle Casino
Nov. 2 — Warren, Ohio @ W.D. Packard Music Hall
Nov. 9 — Renfro Valley, Ky. @ Renfro Valley Entertainment Center
Nov. 15 — Marietta, Ohio @ People's Bank Theater
Nov. 16 — Pikeville, Ky. @ Appalachian Wireless Arena
Dec. 7 — Peoria, Ill. @ Peoria Civic Center Theater
Here's the Latest Country Music News: