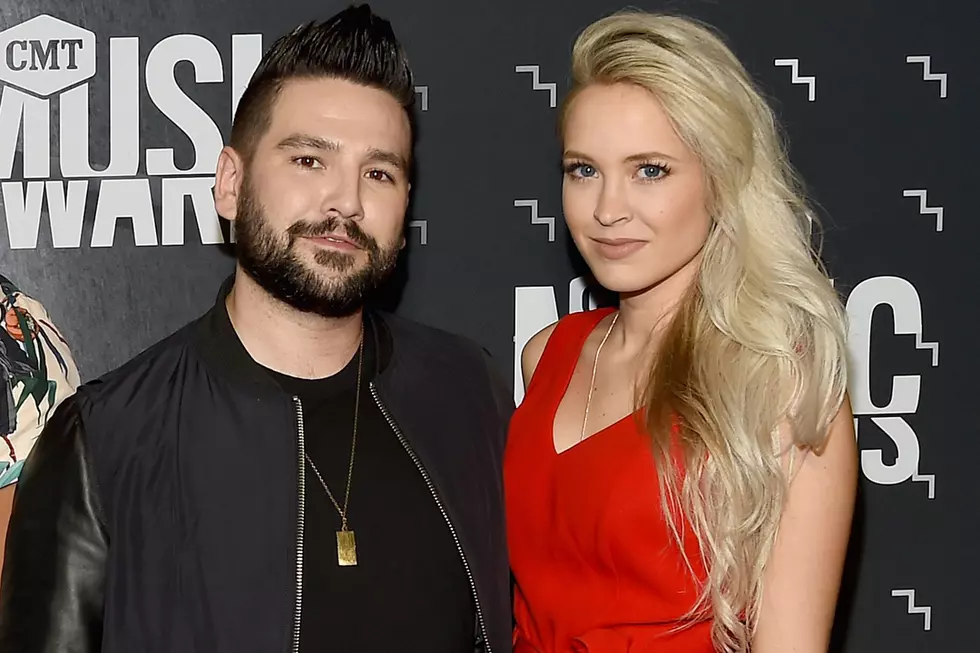 Dan + Shay's Shay Mooney Marries Hannah Billingsley
Rick Diamond, Getty Images
Dan + Shay singer Shay Mooney married fiancé Hannah Billingsley on Friday (Oct. 20) during an outdoor ceremony in Arkansas.
The couple became engaged in 2016 before announcing they were expecting a baby in January 2017. Little Asher James was carried down the aisle in a baby tuxedo, according to People. The duo's Dan Smyers and guitarist Justin Richards were groomsman at a ceremony that took place at Billingsley's family property in Arkansas. The bride wore a Ravini gown.
The 25-year-old Mooney wrote and performed an original song for his new bride during the reception, and became emotional as he strummed the guitar and sang. They'll be honeymooning in Cancun, per photos on their individual Instagram stories pages.
Mooney says he knew he wanted to marry Billingsley from the very first moment he saw her. They were introduced through mutual friends in 2014 and became engaged in August 2016. Two months later they announced they were expecting. In March of 2017 Mooney would tell People that his bride-to-be was doing most of the wedding planning.
Dan + Shay are currently on a break from the road. Their Obsessed Tour continues on Nov. 10 with shows planned through the end of the month.
Mooney's wedding follows Smyers'. He wed Abby Law in May.
See Country Music's Cutest Couples!