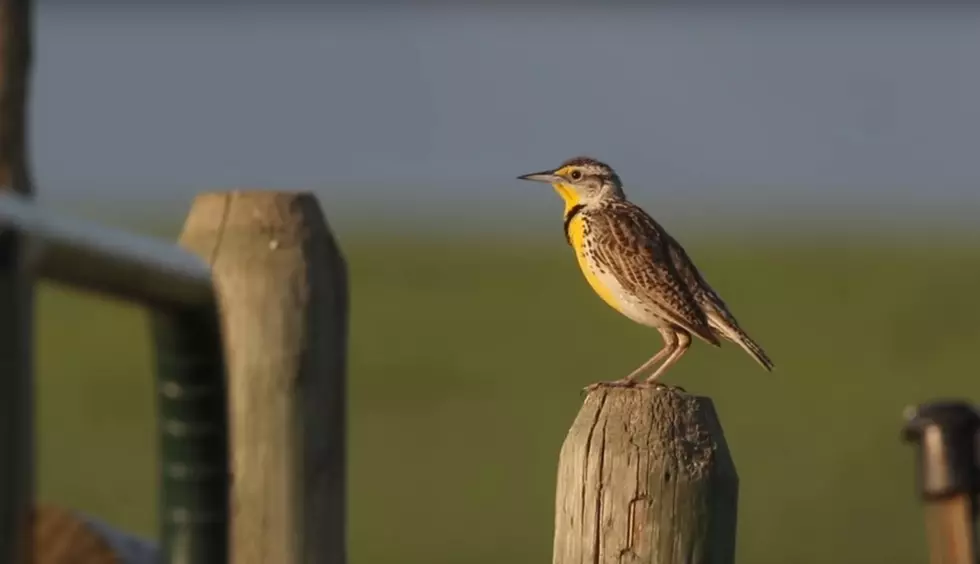 Here Are Six Birds That Are Most Likely To See In Amarillo Texas
American Bird Conservancy via YouTube
The Texas panhandle is home to a wide variety of wildlife. From reptiles to buffalo, we've got it all.
Here's a look at six of the birds you can find living in Amarillo, Texas.
House Sparrow
This is one we're all pretty familiar with. Mostly because they are absolutely everywhere.
The house sparrow has been called all kinds of nasty names. For instance, some call them invasive. Others refer to them as pests.
Truth is, they're not originally from here, or pretty much anywhere on the continent. They were brought over from Europe. Over time, they spread out and just took over.
Great-Tailed Grackle
You'll know these. They're smart. They can be loud and annoying. They're great-tailed grackles.
You'll see them adorning the nearest power line, where they will sit and make a wide array of noises. Some of them are nice noises. Some of them are quite the opposite.
Meadowlark
You'll recognize these birds from their calls and songs. Western meadowlarks are abundant in our area.
When I think of birds chirping in the morning, theirs is the sound I think of the most.
Red-Winged Blackbird
This is another species that is all over the Texas panhandle. If you can't remember seeing one, you've definitely heard them.
There's not a single region in the Texas panhandle that isn't home to the red-winged blackbird.
European Starling
These birds are all over North America, and you can thank Shakespeare. According to legend, it was fans of Shakespeare who brought these little...darlings...over.
They can be aggressive. If they can't find pests to eat, they'll turn pest. They've been known to destroy crops from time to time.
Mourning Dove
You know you've seen these around. They're everywhere.
Every. Where.
My favorite is when they stare at you from the roof of some department store as you're walking in.
This list is based off findings in the 2011 edition of Birds of the Texas Panhandle by the Texas Panhandle Audubon Society.
Wildlife of the Texas Panhandle
The Texas Panhandle is filled to the brim with wonderful species of wildlife. Here are some of the incredible animals that share their home with us.
A Few Animals You'll Find At The Amarillo Zoo
The Amarillo Zoo has many different species of wildlife that are worth the visit, Here's a few of the residents who call the zoo home