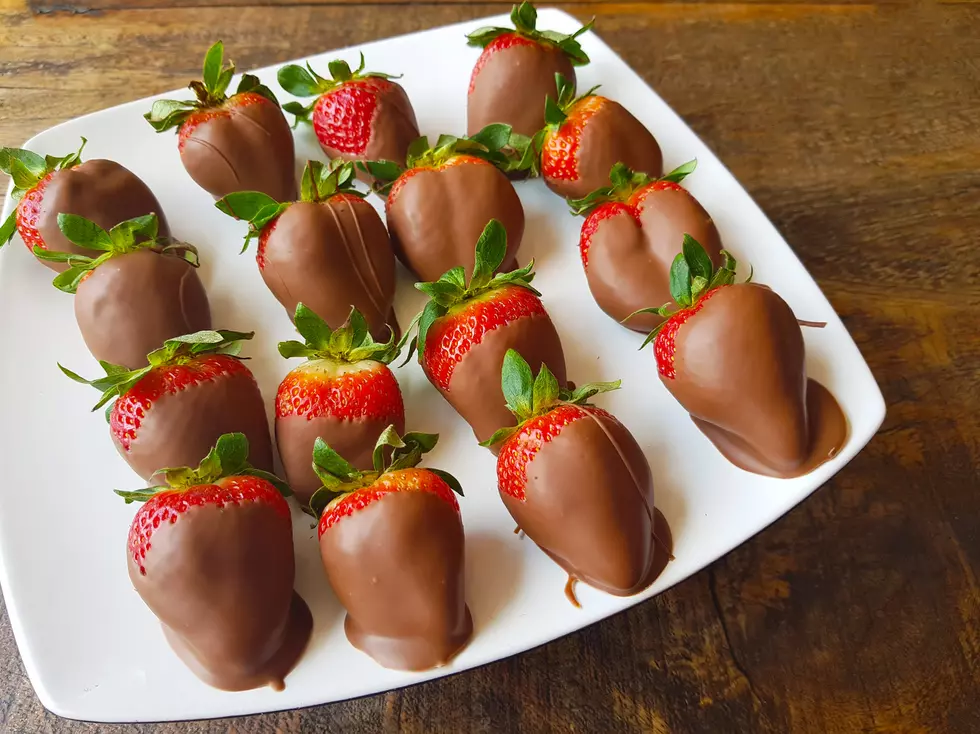 Hey Amarillo I Need Chocolate Covered Strawberries Now
Andrea Cupolillo
There are just those days. You know the ones I am talking about. It seems like nothing is going right. You need something to bring you out of your funk. Something that makes you smile.
One of those things that helps me on those days is chocolate-covered strawberries. I mean I feel like they are a fruit so they are relatively healthy. I mean give me that. I love it around Valentine's Day because I can basically go into any store and find some to bring home with me.
On a day like this when I am a bit stressed and need a pick me up, where can I get chocolate-covered strawberries? Who is going to help a girl out? So I went on a hunt.
This is what I consider a good hunt because it ends in deliciousness. I get to leave with the prize. I get to bring chocolate-covered strawberries home with me. Score.
Now a lot of these places are gift shop-type places and you may have to make a phone call or order online. I am good though either way.
Where in Amarillo Can I find Chocolate-Covered Strawberries?
Edible Arrangements - 121 Westgate Pkwy. I looked on their website and they have a ton of options. I can get just regular good ol' fashioned chocolate-covered strawberries. I can opt for swizzle berries, which have semi-sweet chocolate and are topped with a white swizzle. I can get white chocolate or coffee-flavored chocolate. Plus score I forgot I know the owner of our Amarillo location.
Sweet Creations- 2618 Wolflin Ave. Ok, so they are a florist. Don't judge me. I can order me my own creation involving chocolate-covered strawberries. That is all I care about. Hey, they can deliver them to me too if I want. That is a win in my book.
Ebby's Edibles & Getables - 500 S Taylor inside the ANB Building. This is a gift shop but they also make delicious snacks too. So a phone call and I bet they can get me some strawberries.
Belmar Bakery - 3325 Bell Street. OK, so they probably won't have them ready for you to walk in and just grab a box. But as with pretty much any bakery if you give them a call I bet they will help to make your craving go away. I might have to try this theory out.
Rocky Mountain Chocolate Factory (inside Cold Stone Creamery) - 2333 S Georgia Street. Why didn't I think of this one? I actually had a message from Victor telling me about this. Duh. They would definitely be able to provide the great treat I am looking for.
So if you don't like any of these options I am not above taking matters into my own hands. It might be a mess but I can go buy some strawberries. I can also buy some chocolate and melt it in a pot or even in the microwave and dip them myself.  Problem solved all the way around.
I'll Gladly Pay You Tuesday For a Hamburger Today
Breakfast Is the Most Important Meal of the Day
carbongallery id="62ea65d8b52df263bda34df4"]