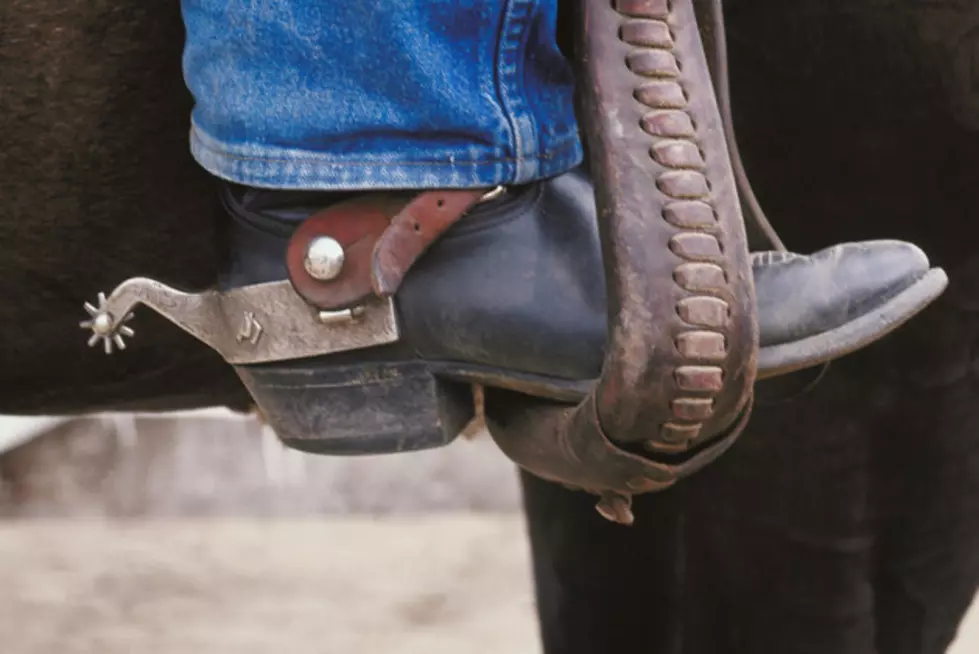 Amarillo to Honor the Cowboy
NA
When you live and grow up in Texas you realize that the life of a Cowboy is a big deal.  It was the cowboy who helped shape this state.  That's why there is a National Day of the Cowboy, it's a day dedicated to honoring the cowboy and the cowboy way of life.
The day will be celebrated around the country, but Amarillo will be honoring our cowboys as well.  Hey we're Amarillo, hey we're the Texas Panhandle, we have our share of those hardworking cowboys.
Coming up on Saturday, July 23rd from 9-2pm The American Quarter Horse Hall of Fame and Museum is teaming up with other local groups to celebrate the National Day of the Cowboy.  The event is open to the public so bring the entire family for a day of learning all about American Cowboys and their American Quarter Horses.
Plus these other great events :
Barrel racing on the lawn from 10 a.m. to noon.
Ride an American Quarter Horse between 11 a.m. and 2 p.m. Sign-up starts at 10 a.m.
Listen as employees of the Amarillo Public Library read children stories about cowboys at the Museum, with readings at 9:30 a.m., 10:30 a.m., 11:30 a.m., 12:30 p.m. and 1:30 p.m.
Make your own stick pony or cowboy trail mix.
Listen to cowgirl and cowboy poetry with the Southwest Cowboy Poet Society at 10 a.m., 11 a.m., noon and 1 p.m.
Employees from the Panhandle Plains Historical Museum will show young visitors how to create their own brand from noon to 2 p.m. Panhandle Plains Historical Museum Director Curator of Art and Western Heritage, Michael Grauer is also a historic interpreter and he will become an 1890's cowboy and teach visitors about the real west.
Meet the horses and actors from the TEXAS outdoor musical.
Take a tour of the Hall of Fame & Museum.
Explore the Bold & Beautiful: Trailblazing Women of the American Quarter Horse exhibit.
Make your mark on a Center City stallion statue.
Plus enjoy a free lunch of hot dogs while supplies last.
There is no admission charge so come out and celebrate the Cowboy on Saturday, July 23rd at the Amarillo Quarter Horse Museum.