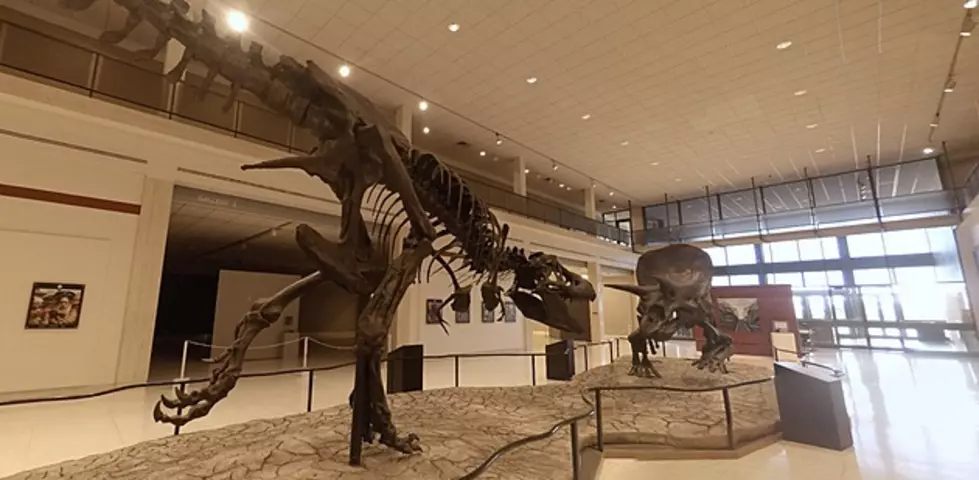 Museum of Texas Tech Back to Normal Operating Hours in Time for Spring Break
Google Maps
The Museum of Texas Tech University (3301 4th Street), along with Lubbock Lake Landmark (2401 Landmark Drive), are going back to their full, pre-COVID-19 shutdown days and hours in time for Spring Break. Not that Texas Tech students are actually getting a Spring Break this year.
Sure, we got some free days peppered throughout the semester, but going to class on St. Patrick's day just feels...un-American. Or un-Irish? I'm not Irish; I have no idea what I'm talking about. Let's just settle on 'unnatural.' It was unnatural of them to take away my undeserved and unearned drinking holiday.
For those of you who actually got a Spring Break, be sure to enjoy the museum and Lubbock Lake Landmark. They really are a lot of fun and a nice, mellow way to spend an afternoon. Admission to both museums is free. No word yet on the planetarium, though, so shove your "laser show medicine" back in a drawer.
The Museum of Texas Tech University is still following mask protocols, so if you don't want to wear a mask, do something else, I guess. You're an adult, you can figure it out.
Here's an excerpt from their press release:
On Sunday, March 14, the Museum of Texas Tech University will open 1 – 5 p.m., and return to normal operating hours, the first time since March 2020. The Museum will increase days of operation from three to six days a week, open Tuesday through Saturday, 10 a.m. – 5 p.m. and Sunday 1 – 5 p.m. The Museum will also be open on Friday, March 19, for Spring Break. The Museum's Lubbock Lake Landmark will also return to regular operating hours beginning Tuesday, March 16, open Tuesday through Saturday, 9 a.m. – 5 p.m. and Sunday, 1 – 5 p.m.
---
13 Deadly Animals in Texas
The 10 Most Haunted Places in Lubbock