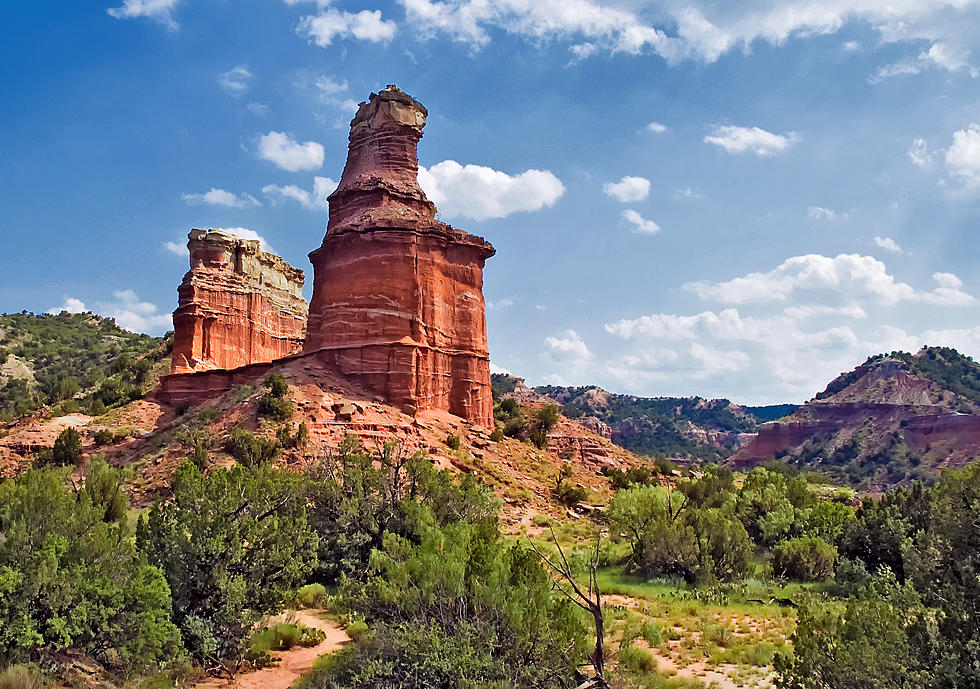 Need A Mental Vacation? Here's Some Quiet Places To Go In Amarillo.
Getty Images/iStockphoto
I saw a meme that really just spoke to me the other day.
It said something to the effect of there are 2 types of rest. One where you just lay down, the other where you just shut off.
Now, I'm the kind of person who stays busy with 2 kids in activities all the time, so I need both types of rest a lot of the time. The lay down kind of rest is easy. I turn on the TV, lay my butt down on the couch and just veg.
However, that shut off kind of rest is a lot harder to find. You can't do that sitting at home. Something always keeps your mind engaged or running. I started to look around at places in and around Amarillo that I could go to to enjoy some peace & quiet, while not having a ton of stuff bother me. Here's a few I came up with.
WILDCAT BLUFF NATURE CENTER
So here's a place I didn't even know about until I started looking around. Yes, during it's operational hours it can get busy with people around so that would seemingly defeat the purpose of a mental rest, right? Well one thing you can do is get there while the nature center is closed, drop $4 in their front door and hit the hiking trails.
To me, there's nothing better than going on a bit of a walk, finding a spot that's a bit higher than the ground and just staring off into oblivion. You want it to be a nice view though, something that doesn't remind you of job, kids, problems. You need a view of just pure beauty. Wildcat Bluff has just that.
640 acres of pure Texas Panhandle beauty awaits you here. 5 miles of trails to walk along, and of course that perfect view into nothing are all to be found here.
PALO DURO CANYON
Ok, this is just an obvious one right? 2nd largest canyon in America next to the Grand Canyon. Breathtaking views, incredible scenery, etc. We all know about Palo Duro Canyon, so I don't need to go into deep detail.
The one thing I'll say is you want to find a spot where there's not really a lot of people around. Some areas of the canyon are off limits (naturally) but there are spots where people don't frequent. If you're looking to get away from it all, these are the spots you want to find.
RICK KLEIN PAKRK/SPORTS COMPLEX
Ok, hear me out. It seems like it would be a place packed with kids and people crawling around and making a bunch of noise right?
Well sure, there's going to be areas like that, but you'll encounter that almost anywhere you go. Again, it's all about finding the right spot to just decompress and get away from it all. I have that spot.
If you park in the baseball complex parking lot, you'll find (obviously) the numerous baseball fields there. If you walk up towards the entrance, you'll see a big open area behind the outfield at field 1. There are trees for you to hang out underneath for shade, and since the ballpark is closed unless there's games happening, there won't be people around to make noise and bother you.
Now if you're anything like me, you could position a chair staring at the baseball fields and find a complete zen-like peace. However, you can also turn your chair a different direction and be staring at a golf course, which is pure beauty in its own right. No matter where you set the chair, you'll find that peace and quiet to just mentally decompress over here.
Beautiful and Unique Airbnbs of the Texas Panhandle
The Texas panhandle is home to several unique and beautiful Airbnbs located near downtown Amarillo, Palo Duro Canyon, and even The Big Texan.
La Casita Del Sol Bed & Breakfast
This beautiful bed and breakfast is located in Amarillo's historic Plemons district at 1607 S. Harrison. Listed at just a little over half a million by
Madison Wall of Keller Williams
this is a true hidden gem of architecture and history.