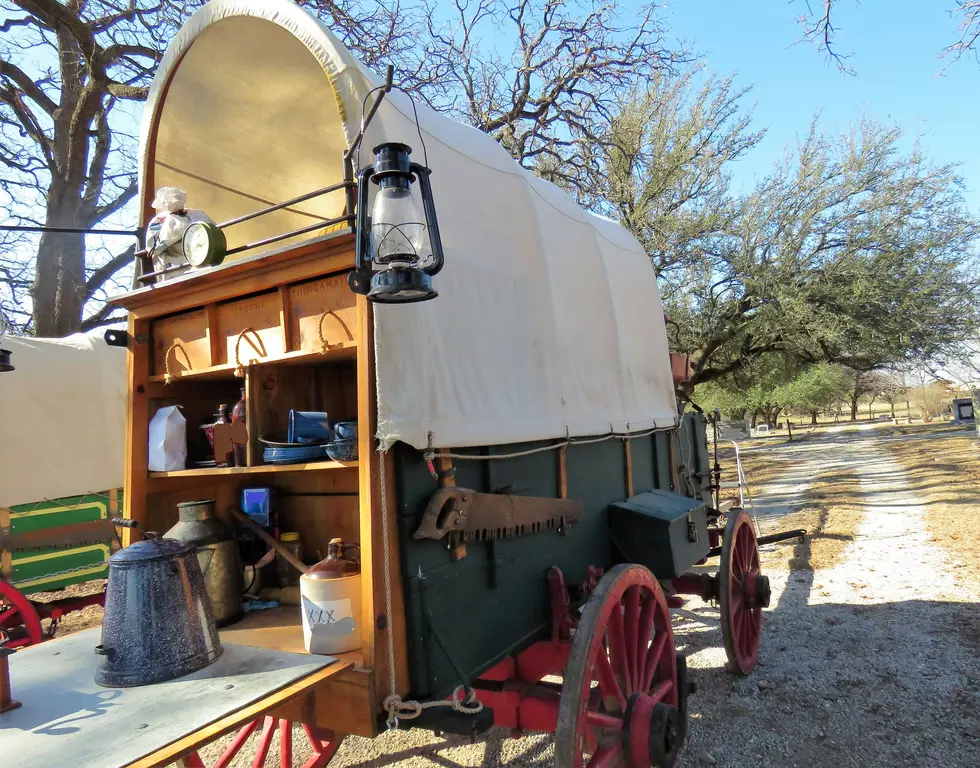 Saddle Up! Chuck Wagon Meals Are Back In The Amarillo Area!
Getty Images/iStockphoto
Growing up on the plains, one of the things you get to experience is a good meal from a chuck wagon. The last time I had a chuck wagon meal was when I was a little kid growing up in Hobart, Oklahoma.
Chuck wagons are making a comeback in our area.
Starting in March, two organizations have teamed up to offer chuck wagon meals and entertainment on the rim of Palo Duro Canyon. Cowgirls & Cowboys In The West, and Doves Rest Resort are hoping to not only feed and entertain, but also highlight the history of our area.
According to a press release:
Our area is forever linked to the chuck wagon because its inventor, Charles Goodnight, was the first Anglo rancher to settle in Palo Duro Canyon. We are excited to partner with the fine folks at Doves Rest Resort to honor our heritage and offer our chuck wagon events to the public. We welcome visitors and residents to come and enjoy a delicious chuck wagon meal, to listen to our western history, enjoy our cowboy guitarist, and see cowgirls on beautiful American Quarter Horses. Combine this with the beauty of Dove's Rest Resort at Palo Duro Canyon and you have an unforgettable experience. - Phyllis Nickum
The meals offered will be breakfast or dinner with entertainment. For more information check out Cowgirls & Cowboys In The West at their website.