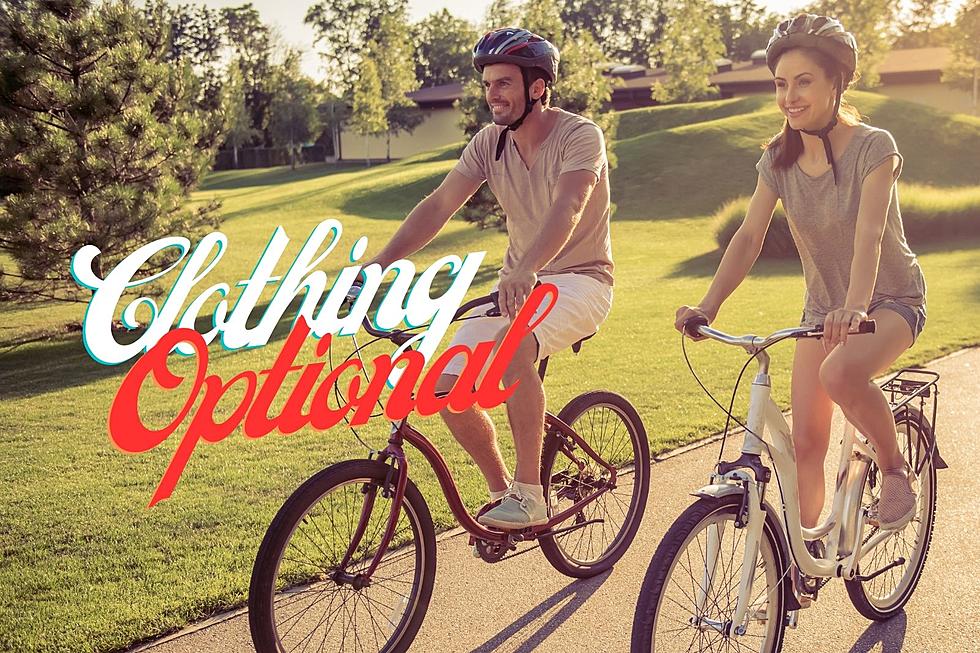 The Best Places in Texas to Ride Your Bike Naked
Canva
There is something about hopping on your bicycle and taking off down the street.
Learning to ride your bike is a rite of passage as a kid.  The exhilaration you feel when you pedal for the first time with no one holding on, and from that moment on you are gone!
As a kid, it was the one thing you wanted to do when you woke up, and if you were in the generation where curfew was when the street lights went on, then you rode miles and miles on your bike each day.
However, as adults when it comes to biking, it's a different story.  Some of us bike for fun, some for exercise, and others to compete.  Some just do it to feel the air on their skin.
Others just want to feel the air on all of their skin.
There's a new trend emerging in the US where people just want to be naked and do beloved activities.  There are many different locations where being naked is OK, and you'll find those multiple locations all over Texas.
However, when it comes to biking.  Naked biking is a thing and Texas has top spots to bike naked.
Here are the top 10 cities for Naked Biking in Texas
Austin, TX
Houston, TX
San Antonio, TX
Dallas, TX
El Paso, TX
Lubbock, TX
Fort Worth, TX
Plano, TX
Arlington, TX
Denton, TX
With indecency laws in Texas, more than likely if you climbed on a bike naked in Texas and took off, you'd get arrested.
What makes these cities' naked biking friendly?
According to the study done by Lawnstarter, this list was determined by looking at naked biking events, local interest in nude cycling, bikeability, and public nudity laws, among 11 total metrics.
Before you hop on your bike in the nude and start pedaling, find the areas in this city where you can be nude and not worry about repercussions.
Top 10 Cities for Naked Gardening in 2023
Here are the best cities for people who enjoy gardening wearing nothing but a smile.
5 Unique Places To Be Naked In Texas
If you want to be naked outside of your own residence in Texas, here is a list of places you are able to do just that.
Top 5 Things Never to Be Done Naked