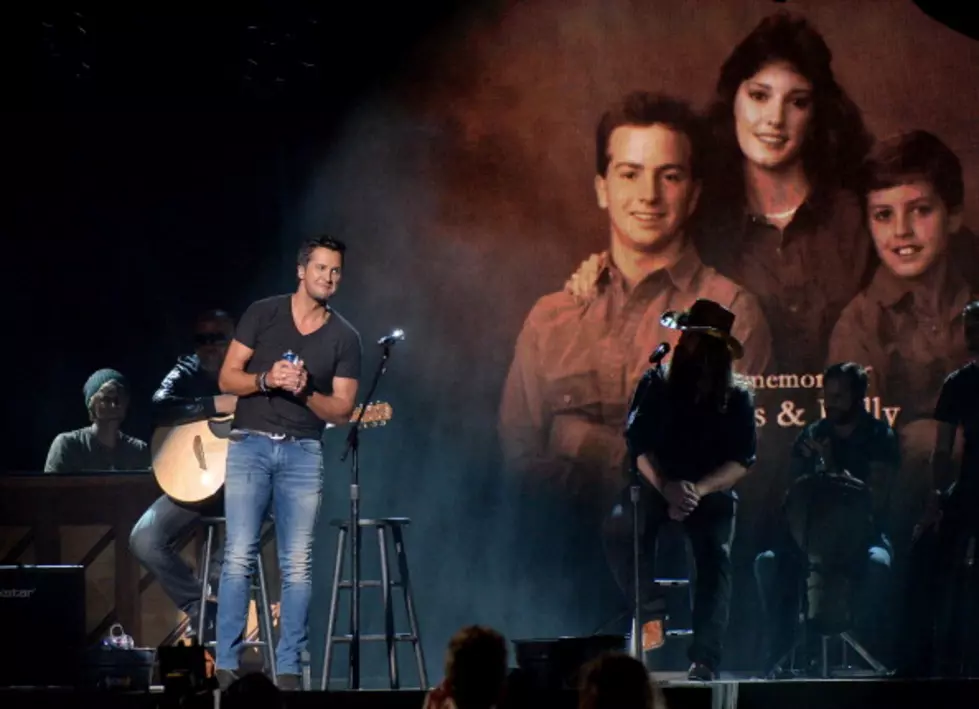 The Meaning Behind Luke Bryan's New Single 'Drink A Beer'
Photo by Rick Diamond/Getty Images
Twerkin' country star Luke Bryan was hit with sudden family tragedies when he began his journey to make it in the music industry. His latest single 'Drink A Beer' reflects back on the memories he has from his late brother and sister, both who passed away.
Bryan's brother Chris passed away in a car accident when the 'That's My Kind Of Night' singer was only 26 years old. The accident happened a day before he was moving to Nashville to get started on his career. His sister passed away suddenly one night while at home with her child.
"They never determined what happened," Bryan continues. "The autopsies, the coroner, no one could figure it out."
The song 'Drink A Beer' is dedicated to his late brother and sister. He performed the new single live on TV at this years CMA awards.
                                                                               Luke Bryan - 'Drink A Beer'