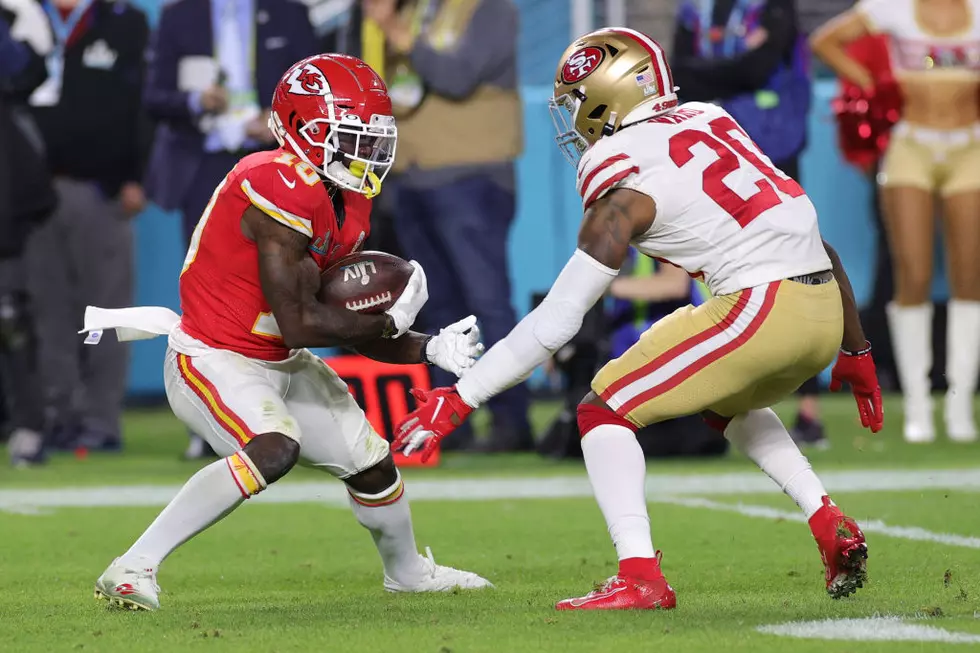 The Play That Turned the Super Bowl Around for the Chiefs Is Now in 'Madden 20′
Jamie Squire/Getty Images
Enter your number to get our free mobile app
It was a 44-yard pass from Patrick Mahomes that found its way to Tyreek Hill and sparked the comeback.
The play that resulted in the catch from Hill is the story here, and one that NFL films broke down as part of their "Turning Point" series:
The detail in the video above is amazing -- from Mahomes asking to run the play to his casual demeanor in a gigantic moment and the sheer belief he had in his teammates down with time dwindling away in the biggest game of their life.
After the "Turning Point" video shined a light on the play call, Tyreek Hill had a simple question:
The Madden devs were quick to respond, putting the now-infamous Wasp play into the Chiefs playbook with the latest update.
Now you can win Super Bowls -- just like Mahomes and the Chiefs.