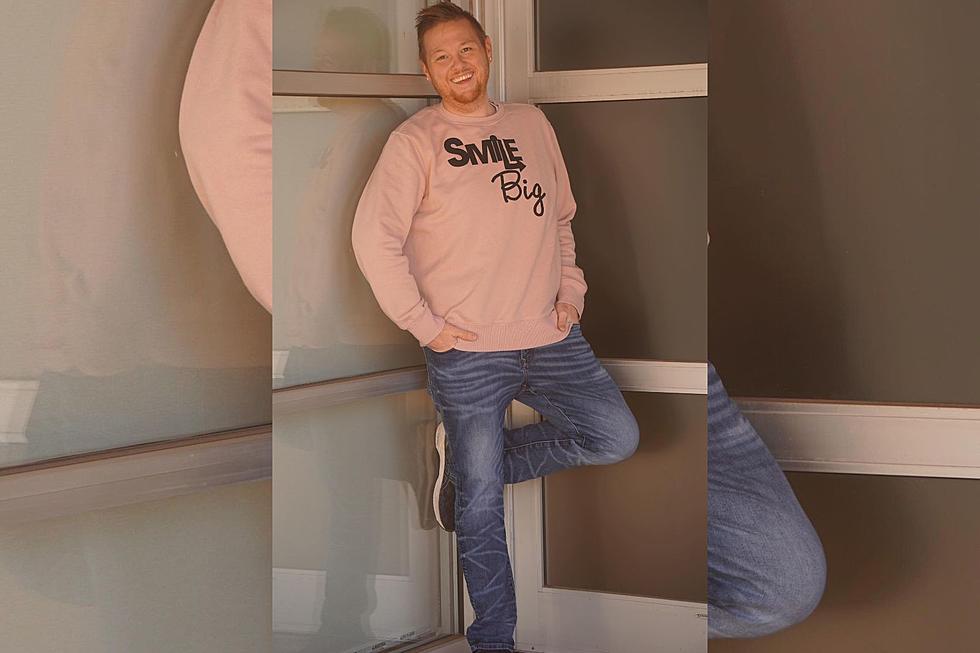 VOTE NOW: Local Leader Nominated For Dallas Pride Grand Marshal
Photo Courtesy: Ashton Hammer
Many Amarillo citizens have received accolades and have had the opportunity to participate in events outside our city while representing our city.  It's a great representation of our community, and it brings us pride to see one of our very own in the spotlight.
Pride Month is coming up in June, and many celebrations take place throughout our city, state, and across the country.
What is Pride Month?
Pride month was established to honor the Stonewall riots that took place in 1969. If you don't know what the Stonewall Riots were, in June of 1969, those who patronized and supported the Stonewall Inn in New York led an uprising against police harassment and persecution in the LGBT community.  It started a movement to outlaw discriminatory laws and practices against LGBT Americans.
Today Pride month is full of celebrations throughout the country celebrating LGBTQIA+ community, remembering those who have fought for LGBTQIA+ rights, those who continue to fight, and celebrating the positive impact and contributions that the LGBTQIA+ community has had on our communities.
Many of those celebrations include parades.  Each year, Dallas hosts their annual Pride Parade, and here's the exciting part, one of our amazing Amarillo citizens has been nominated to be a Grand Marshal in the parade.
Ashton Hammer, The Founder, and President of Smile Big has been nominated
The nomination on the Dallas Pride website reads:
Ashton is a predominant face in the community and has used his platform to address local discontent towards the LGBTQ+ community while fighting for our freedoms and rights against those who have threatened, harassed, and vilified our community members. Ashton has also created "Safe Space" signs that local businesses post in their windows to mark their place of business as a safe space for our community members. No one's been working harder to bring our community together and helping provide so many services and voices for LGBTQIA kids.
Ashton didn't even realize he had been nominated until a colleague sent him an email with a link to the nominations.  When he opened it and started reading, he saw his name and the above nomination.
My mouth hit the floor.  I could not comprehend that I had been nominated for something that large.
When asked about what it felt like to be nominated Ashton said,
I want to thank the community because you know, me as a human me as one person, it has taken a multitude of people. Our entire team is what makes Smile Big happen. You know, Ashton Hamer might have started it might have given it its name, and funded it to get it up off the ground. But our team is what makes a Smile Big and this is all owed to them. I can't even, I cannot take all of the credit for it. It's all of them. And so I am extremely just, again, just starstruck.
What would it mean to be Grand Marshal at the Dallas Pride Parade?
I would like to be the Grand Marshal simply because of Smile Big.  Smile Big needs more large-scale exposure.   I think by being in the parade and being a Grand Marshal, would give Smile Big, not only the opportunity for exposure but also the opportunity to expand and other cities, which is our goal and our mission.
Let's come together Amarillo and vote for Ashton!
Smile Big Texas is an organization here in Amarillo that was created to support and outreach to LGBTQ+ youth and young adults in the community. They are dedicated to serving these youth to make sure they have a bright and beautiful future. Every single child, youth, and young adult needs to know they belong and are loved.
Don't forget coming up in June for Pride Month, Smile Big is hosting a big fundraising event on Friday, June 30th.
Say You're From Amarillo Without Saying You're From Amarillo
Amarillo is a pretty quirky place. We've got the Big Texan, the weird signs, and (obviously) the famed Cadillac Ranch. But more than that, there's a distinct culture of close-knit community, eccentrics, a thriving arts scene, and much more.
The point is, living in Amarillo is a unique experience. Because of that, it's really pretty easy to tell who's a native or a long-time resident. And I can prove it.
Here's a couple of ways you can say you're from Amarillo.....without saying you're from Amarillo.
More Bad Reviews of Places In Amarillo
So bad they're good...
You've got to read these confusing, amusing, and unintentionally hilarious bad reviews of Amarillo's major area attractions.
What Do I Have to Do to Go to Wonderland
All the great rides of Wonderland Park in Amarillo