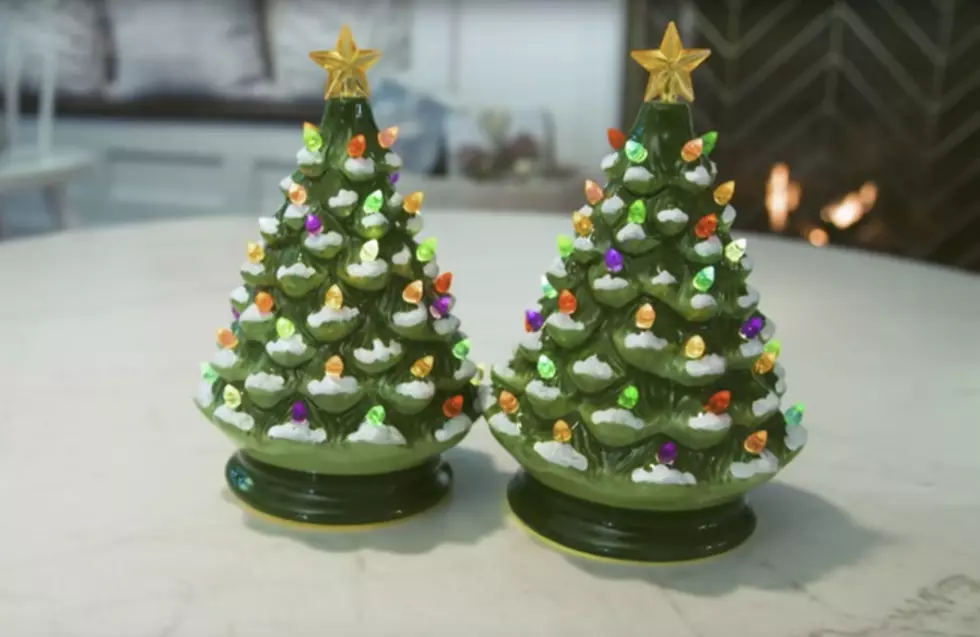 A Part of My Childhood Christmas Memories Is Making a Return
Credit: Youtube
It wasn't even Halloween and already some Amarillo area stores had begun rolling out decorations for this year's Christmas season. And now that October is gone, it is full steam ahead towards Thanksgiving and Christmas. As I was picking up some items over the weekend, I noticed something that immediately brought memories of Christmas past flooding back. This was an item I have not seen for years, and even then, I only remember it from my grandma's house. It was a Vintage Ceramic Christmas tree, right there on the store shelf in 2019. If you want to purchase one, I have linked the best rated ones from Amazon below.
The tree was just how I had always remembered it. About 18 inches high, traditional pine Christmas tree shape, looked like hand molded ceramic, painted green, and had colorful bulbs sticking out from various branches. Could it be that these iconic Christmas decorations of the 40s' through the 70s' is making a return? The answer is yes. I got home and did some searching around. It turns out that after disappearing from existence in the 90s', they are now becoming a new, hot decoration for 2019.
Many of the old trees were hand crafted at home from kits, which is something that is being produced again. If you don't have that kind of time, you will easily find them on store shelves or online retailers like Amazon. The classic trees were made of ceramic, with a hot as hell light bulb inside, and plugged into the well. The never models are being made of anything from ceramic, to resin, to plastic, feature LED lights, and many are battery powered. Do you remember these trees when you were a kid? Do you plan on getting one for your family this year? Shoot me a note @BradenRadio on Twitter and Facebook and let me know.
Here are 3 top rated trees for sale on Amazon Prime: