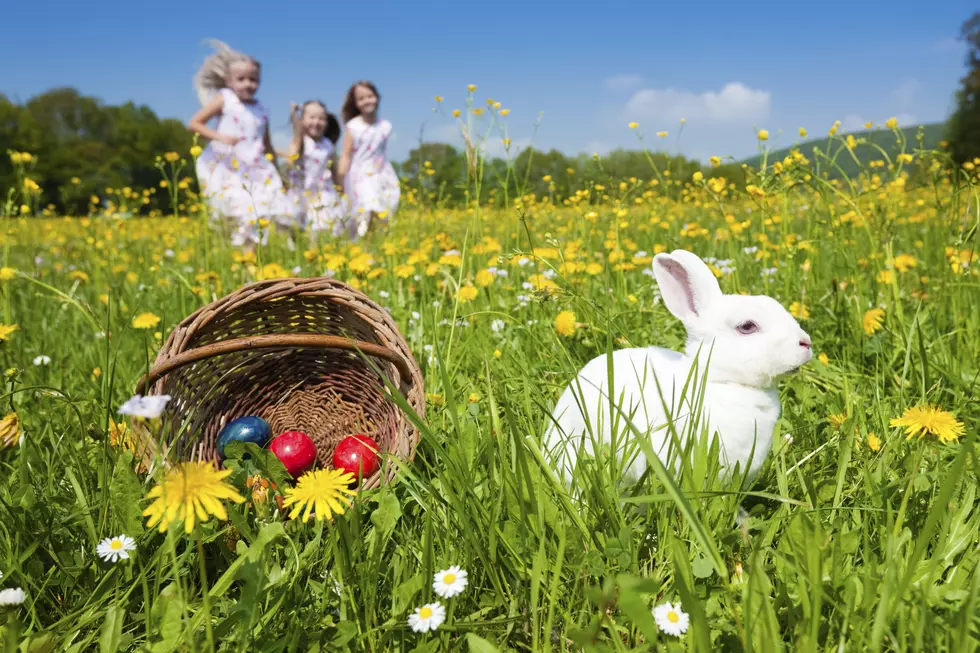 Arne Trautmann
As we approach Easter weekend in Amarillo, check out some of the great events happening around town!
Don Harrington Center EGGstravaganza!
Saturday, April 15th
9:30am - 1:00pm
Get ready to spring into some fun at the annual EGGstravaganza! Check out an Egg Scramble, various Egg-tivities and a few EGG-speriments. Eggstravaganza! will take place rain or shine. Admission for this event is $8 for members and $11 for non-members. Your must have a ticket for the event- pre-purchase them at their web site or call 806-355-9547.
Saturday, April 15th
9:30am - 3:00pm
Hop on over to the Amarillo Zoo for the 8th annual Easter EGG-citement event. It is Saturday, April 15 from 9:30 a.m. to 3 p.m. This annual event offers kids a chance to explore the Zoo and receive candy-filled Easter eggs from one of our costumed characters, like a parrot, kangaroo, hummingbird, tiger and other spring time friends. Plus, take a photo with our guest of honor- the Easter Bunny! Plant a carrot seed garden to take home and pet one of our cuddly bunnies at Bunnyville. Admission is $5 per person. Go to the zoo web site for details.
Easter Sunrise in Palo Duro Canyon
Sunday, April 16th
7:00am
Easter offers a lot of worship options but perhaps the most unique is sunrise service in Palo Duro Canyon State Park. Service at the Pioneer Amphitheatre is at 7 a.m. on April 16- park gates will open at 6 a.m. Park entrance fees will be waived from 6-8:30 a.m. Organized by Prince of Peace Lutheran Church in Canyon.