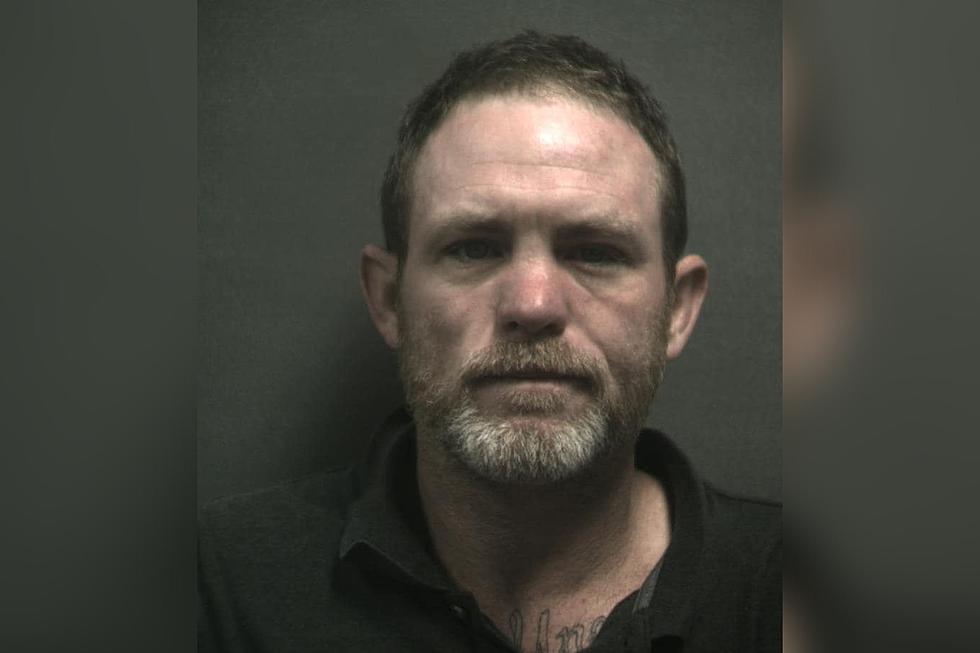 Explosive Arrest: Amarillo Man Allegedly Launched Pipe Bomb Into Residence
RSCO
On Thursday, July 7th, Shayne Allen Logan was arrested by the Amarillo Police Department.  He was charged with arson with intent to damage habitat/place of worship, evading arrest, and violation of a bond/protective order.
Logan, 39, is charged in connection with a garage fire at SW 46th and South Hughes street that Amarillo Fire Department responded to yesterday at 2:35pm.
According to a Facebook post posted by Amy Wheeler, Logan allegedly threw a pipe bomb through a window of her home.  Damage included smoke damage in the front of the house, and the fire destroyed the back of the home and garage.

Wheeler lived in an apartment attached to the garage and that was the portion of the house that was destroyed. No damage was sustained to the front house. x
Per Wheeler's posts, she lost everything in the fire.
The fire was located on SW 46th and South Hughes Street.  Damages caused by the blaze were estimated to be $50,000. There were no reported injuries.
Logan has a prior criminal history, according to Randall County court records. Prior convictions include offenses of deadly conduct, sexual assault of a child, prohibited substances in a correctional facility.
Felony charges for the arson have been filed in court as of July 7. Logan remains in Randall County jail in lieu of a $50,000 bond
REVIEW: Amarillo Homicides in 2022
The year 2021 saw a staggering 24 homicides in Amarillo, Texas--the highest number the city had seen since 1994. A lower figure for 2022 was predicted, but the year finished out with a total of 28 homicides.
Below is a partial list of those accused in this year's murders. We have intentionally left off this list those who have been No Billed by a grand jury, had their charges modified to a lesser offense, or wherein the accused is a juvenile.
This is not an exhaustive list and is subject to change, pending legal proceedings.
Updated: January 10, 2022
Wild, Weird, & Outright Odd Crimes of the Texas Panhandle in 2022
There's some strange things that happen here in the Texas Panhandle. And we do mean strange.
If you need a few examples....keep scrollin' to see some of the wild, weird, and flat out odd things that our local hellions have gotten themselves into this year....so far.
Unsolved Murders of Amarillo, Texas
These are the unsolved murders of Amarillo, Texas.
If you have any information or if you know something, call Amarillo Crime Stoppers at 806-374-4400.