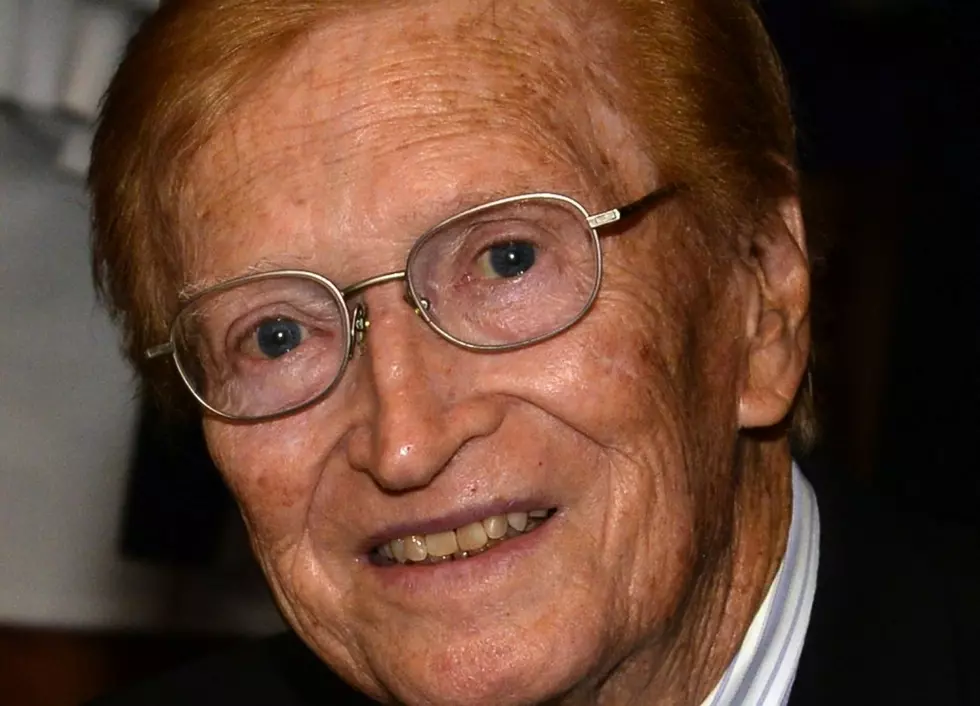 Country Music Hall of Fame Guitarist Harold Bradley Dead at 93
Getty Images
Guitarist Harold Bradley has died. The Country Music Hall of Fame member passed away in his sleep on Thursday morning (Jan. 31), MusicRow reports, at the age of 93.
Believed to be the most recorded instrumentalist in history, Bradley was a member of Nashville's famed "A Team" of session musicians, as well as co-owner of the Bradley Film & Recording Studios (more well known as the Quonset Hut) with his brother, Owen Bradley. Theirs was the first entertainment company on what would become Nashville's Music Row.
Born in Nashville on Jan. 2, 1926, it was Harold Bradley's brother Owen who suggested that he play the guitar instead of the banjo, which he had previously taken up. Still, he would go on to play vibraphone, percussion and "tic-tac" bass as well as guitar and banjo during his time. Bradley also earned a spot in Ernest Tubb's band when he was in his teens thanks to his brother.
Bradley served in the Navy during World War II, then came back to Nashville. He attended Peabody College (now part of Vanderbilt University) and majored in music, during which time he played guitar at the Grand Ole Opry for, among others, Eddy Arnold. Together, the Bradleys took part in the inaugural recording session at Nashville's first recording studio, the Castle, in 1947, and played during the first television broadcast from Nashville. Harold Bradley's playing can also be heard on Red Foley's "Chattanoogie Shoe Shine Boy," the first Nashville recording to sell one million copies.
As a musician, Bradley played with everyone from Elvis Presley to Tammy Wynette, along with numerous artists outside of country music; you'll hear him on Alan Jackson's "Here in the Real World," Loretta Lynn's "Coal Miner's Daughter" and many, many more. But Bradley was also signed to Columbia Records as an artist in the 1960s and '70s; he released four albums for the label, and was named one of the most promising artists of 1964 by Billboard. Additionally, Bradley was a record producer and a TV musical director.
Country Music's Best Guitarists
In 1965-66, Bradley was the first president of the National Academy of the Recording Arts and Sciences (aka, the Recording Academy, which runs the Grammy Awards). In addition to being inducted into the Country Music Hall of Fame in 2006, Bradley also joined the Musicians Hall of Fame, along with other A Team members, in 2007. In 2010, he received a Grammy Awards Trustee Award. Bradley earned the Superpicker Award from the Recording Academy yearly from 1974 through 1979.
"For decades, Harold Bradley went to work doing something that he called 'playing.' He surveyed every sonic situation and determined what he could do to make things better, more melodic, and more harmonious," says Country Music Hall of Fame and Museum CEO Kyle Young. "There are lessons in Harold's approach to playing that go far beyond music. He lived his life with kindness, gentility and discretion."
From 1991-2008, Bradley was the president of Nashville's American Federation of Musicians Local 257 in Nashville. He received an AFM Lifetime Achievement Award in 2006. A Belmont University scholarship was recently launched in his name.
Bradley's daughters announced his death on his Facebook page around 3:30AM on Jan. 31. According to their note, he died peacefully in his sleep.
"Many of you know him as a successful musician and no doubt many stories will be told in the coming week. But to us, his greatest accomplishment was being the best dad in the world," the write. "We love you, dad."
Indeed, tributes to Bradley are pouring in on his Facebook page, including from singer and actress Mandy Barnett. Bradley was a member of her band, she writes, as well as a "creative collaborator, and dear friend."
"There will never be another guitarist like him who contributed so much to the legacy of country music. He was a brilliant musician and the greatest person I've ever known," Barnett says. "I'm eternally grateful for all the effort and time Harold put into helping me and my career, and for all the great memories on the road and at the Grand Ole Opry. He was the truest of friends and I will always miss him."
Country Stars Who Died in 2018