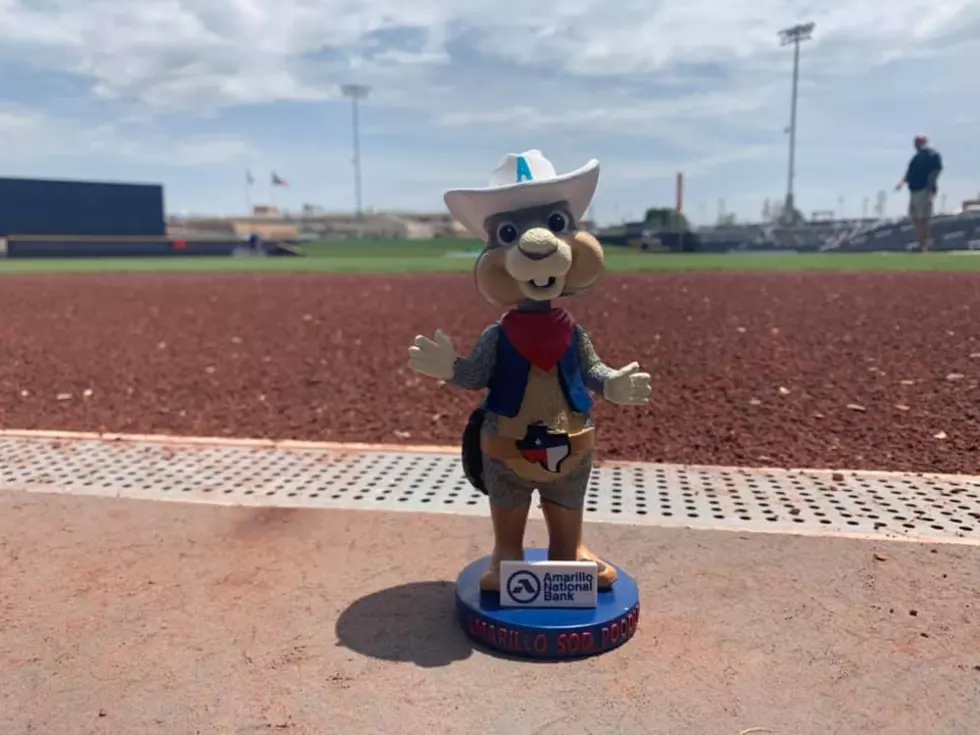 WHAT? Here's Where You Can Get A $200 Ruckus Bobblehead??
Credit: Amarillo Sod Poodles Facebook
Have you ever been to a sporting event and found out they are giving away something really cool at the gate when you enter? Maybe you knew it was happening ahead of time or maybe it is a total surprise. Almost every sports team will do promotional giveaways during their season, and here in Amarillo, the Sod Poodles are doing some of the best giveaways I have ever seen!
So far for 2019, the Soddies have done Ruckus bobbleheads, a Ruckus garden gnome, team jerseys, and hats. But what happened if you couldn't make it in time to score one of these items? Well, some of your fellow Sod Poodle fans have you covered... if you have the cash!
Right now on eBay, Ruckus bobbleheads are listed for sale with prices ranging from $99 to $200! Yes, Ruckus is awesome, but that is a lot of money. However, folks that went to the games and collected these items aren't letting them go easily. There is a high demand right now for these items.
If you aren't ready to drop this amount of cash, don't worry, there are plenty of more promotional nights coming up at Hodgetown. Still, to come this season there will be a replica stadium item, a trucker hat, and hoodie giveaways!