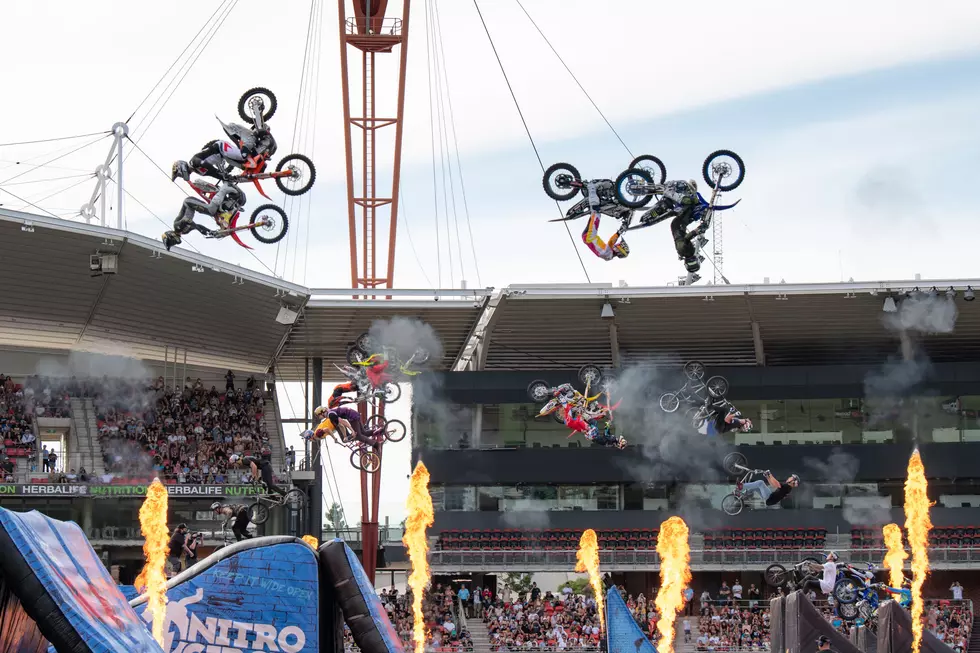 Hodgetown Announced Today That Nitro Circus Is Coming This Fall
Nitro Circus
At one point in time, there were people who said that the ballpark would never be used for anything other baseball. Several concerts and events later, and Hodgetown just announced another one.
Nitro Circus will be coming through town on their tour this year. If you are unfamiliar with Nitro Circus, it is a show full of insane stunts and action sports.
It's definitely something kids and adults can enjoy.
The announcement today did state that tickets will be going on sale this month. Pre-sales for Nitro Circus Daredevil Nation Fan Club members kicks off on May 17. General public tickets go on sale on May 21.
The highlight of Nitro Circus is the insane ramps the athletes and daredevils launch themselves from. The press release today says that some will reach heights of 65ft.
That's an awfully long way up.
The one line in today's press release that really stood out to me was "with no roof, there are no limits." I imagine that if you are a part of this type of show, you have to be excited about being able to do your stunts in the open air without having to worry about a ceiling.
If you're interested in getting tickets, you'll need to go online to NitroCircus.com on May 21 for general public tickets.
There are also several different perks and packages that will be available. One of those is a VIP experience that will give you "first hand play-by-play" from some of the Nitro athletes along with other usual VIP perks.
Nitro Circus will be at Hodgetown on October 8, 2021.
KEEP READING: Here are 50 of the most famous sports goofs
CHECK IT OUT: 100 sports records and the stories behind them