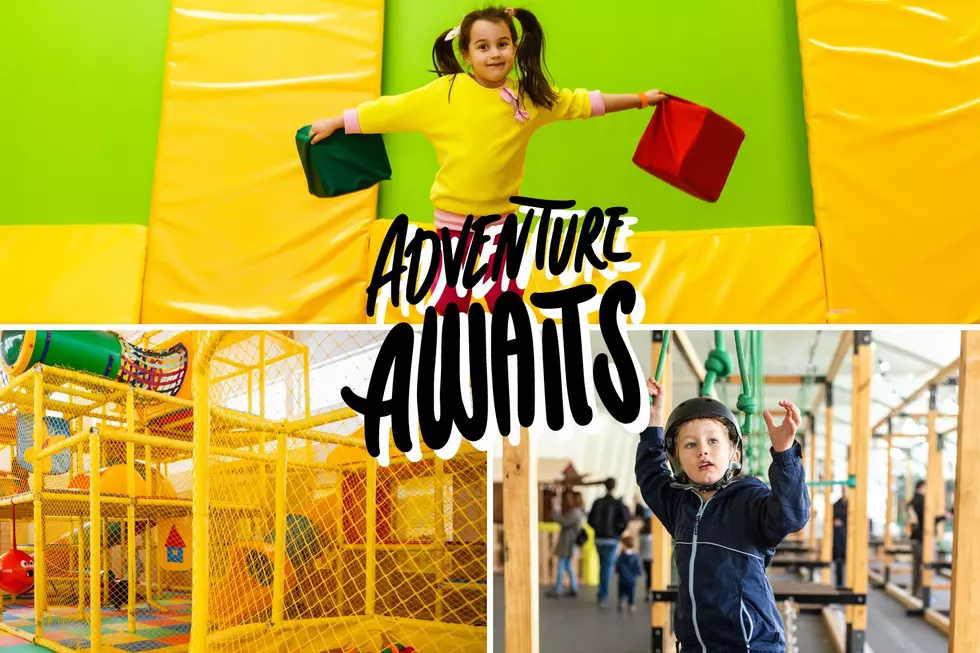 It's Finally Time to Soar at Amarillo's Urban Air Adventure Park
TSM Amarillo
You've waited a long time for some adventure and now you're going to get it!
Last January we told you about a new adventure park coming to Amarillo.  It was called Urban Adventure Air Park.  The crazy thing about this new adventure park was they were building it at Westgate Mall.
They are putting the new touches on it and it's almost ready to open.
The Amarillo Urban Air Adventure Park was built in the old Beall's location at Westgate Mall.  The space will now bring new life and a new adventure to the mall.
UPDATE 2/7/2023: Urban Air has postponed their original opening date, look for the opening at the end of February or early March.
Urban Air Adventure Park will be having their official ribbon cutting with the Amarillo Chamber of Commerce on February 10th at 3 PM.  The official ribbon cutting usually means an official opening. Kelsey Torres, Asset Manager for Urban Air Adventure Park said that their opening date to the public is Saturday, February 11th.
For our grand opening, we are offering free admission on February 11 to the first 50 guests. We will also be conducting hourly giveaways for year-long free memberships, birthday parties, admission tickets, t-shirts, and tickets. As a grand opening special, we will be offering year-long memberships for as low as $9.99 per month.
It's time Amarillo to have an adventure at Urban Air Adventure!
Some of the attractions the entire family will get to enjoy are:
MyFly - You can earn points, test your speed, and compete against friends with the MyFly wristband.
Leap of Faith - it's where you take a leap and challenge and beat your fear
Lazer Fury - It's bumper cars with lasers
Mini-Golf - glow-in-the-dark golf
Café - Kids gotta eat or just snack!
Trapeze - feel like you're in the circus and try the flying trapeze.
Climbing Hill - you could be the King of the mountain, can you make it to the top first?
Dodgeball - Who's ready to win
Spin Zone Bumper Cars - a new spin on bumper cars
Virtual Reality - who doesn't enjoy an adventure in a virtual world?
Wipeout- if you love competition and a good laugh this is for you.
Go-Karts - Think you have the driving skills to win? It's time to race and best of all it's indoors
Laser Tag - Who is up for the challenge? Get ready to test your laser skills.
Bowling - I'm ready for a strike or two.
Arcade - what games are you good at?
DropZone - it's a giant airbag. A great way to flip, jump, and spin.
Sky Rider - Up in the sky with some fun
Ropes Course - up in the air with some awesome obstacles.
Climbing Walls - dream of rock climbing, come try the walls.
Trampolines - get ready to flip, bounce and have some fun!
Tubes Playground
Battle Beams - a fun battle with your friends over a foam pit
The Warrior Course - future American Ninja in the making
Slam Dunk Zone - you can now slamdunk like the pros
Special Kids Area for 7 and under
Prices will range from $11.99 - $25.99.  However, you can get the Endless Play Membership for only $10.99 per month.
"I have long been a part of the Amarillo community, operating Spirit Halloween stores in Amarillo each year since 2009 "said John Domeracki, Urban Air Amarillo franchisee. "We are thrilled to expand our offerings to Amarillo families by bringing our indoor adventure park to Amarillo and are excited to become the ultimate local family destination where kids of all ages can aim higher, achieving those things that they never thought they could do!"
LOOK: 23 astronomical events to look out for in 2023
Sta



cker
compiled a list of 23 astronomical events to observe in 2023 using a variety of news and scientific sources.
LOOK: All The New Businesses Opening Up in Amarillo (2022)
We love to see doors opening here in Amarillo. There's plenty of new restaurants, but have you noticed all the other new businesses popping up around town?
No?
Buckle up, let's dive into all the new places in Amarillo for 2022
CHECK IT OUT: These words were born in the '80s