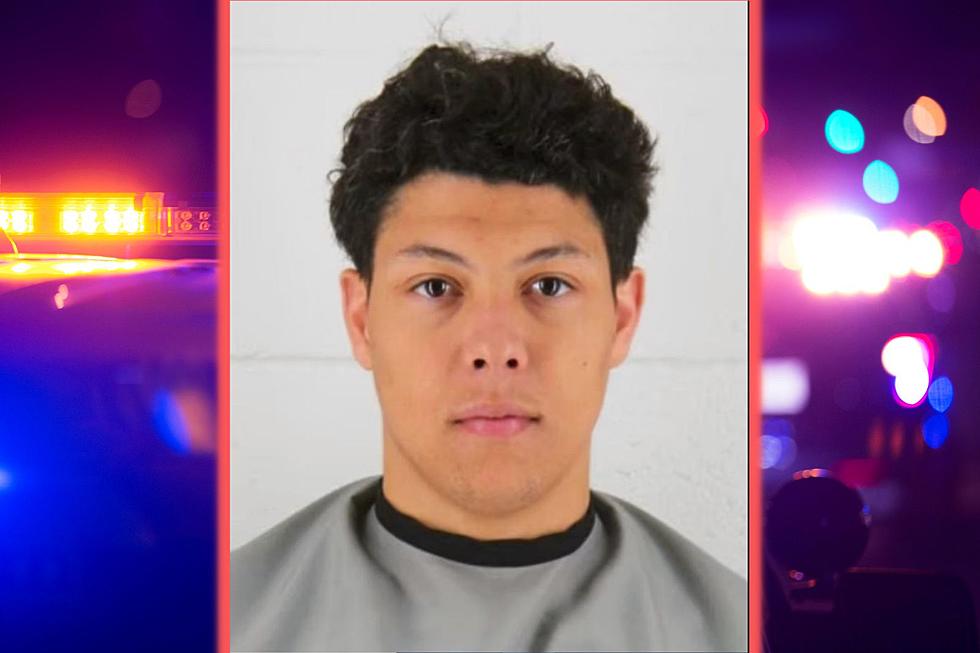 Patrick Mahomes' Brother Arrested for Alleged Aggravated Sexual Battery in Overland Park, KS
Photo source: Overland Park Detention Center, Canva
Jackson Mahomes, the brother of NFL Superstar Quarterback for the Kansas City Chiefs Patrick Mahomes, was arrested and then charged with aggravated sexual battery in Overland Park, Kansas, say Police.
Known both as the younger brother of Patrick Mahomes and for his social media presence, Jackson Mahomes was arrested and booked into the Johnson County Jail at around 7:42 am this morning in Overland Park, Texas, according to the Johnson County Sheriff's Office. He is being held with a $100,000 bond.
The arrest was due to a complaint lodged by a Kansas City Restaurant and Bar called Aspens Restaurant and Bar Lounge. Mahomes was charged with several counts of aggravated sexual battery after an incident where the 22-year-old was caught on video on February 25 of this year "forcibly kissed the 40-year-old female proprietor of Aspen's Restaurant and Lounge in Overland Park, Kansas" according to a HuffPost report.
The video that shows the alleged incident of aggravated sexual battery has been widely circulated on the internet.
Jackson Mahomes is a quite well-known presence on social media. Many of his various outings have been captured. Whether hanging out with his brother NFL Superstar Quarterback for the Kansas City Chiefs at a football game or sitting in the stands with his sister-in-law, or even just out partying, Mahomes' definitely gets a great deal of attention online--both from admirers and critics.
Here's that video posted on YouTube by AtlantaBirdGang:
6 Texas Prisons Housing Violent Criminals
After being convicted of a very serious crime Texas inmates could find themselves inside one of these Texas Prisons.
2 Rusk County, Texas Teenagers Among 28 Kids Who Went Missing in April of 2023
Information is desperately needed to return 28 Texas kids to their home, including a Kilgore and Henderson family.
17 of the Very Best Places for Homestyle Comfort Food Around Tyler
Some days, we just want to go somewhere that serves freshly-made, homestyle comfort food. Ya know, the kind of food that seems to feed our hearts and souls, too.