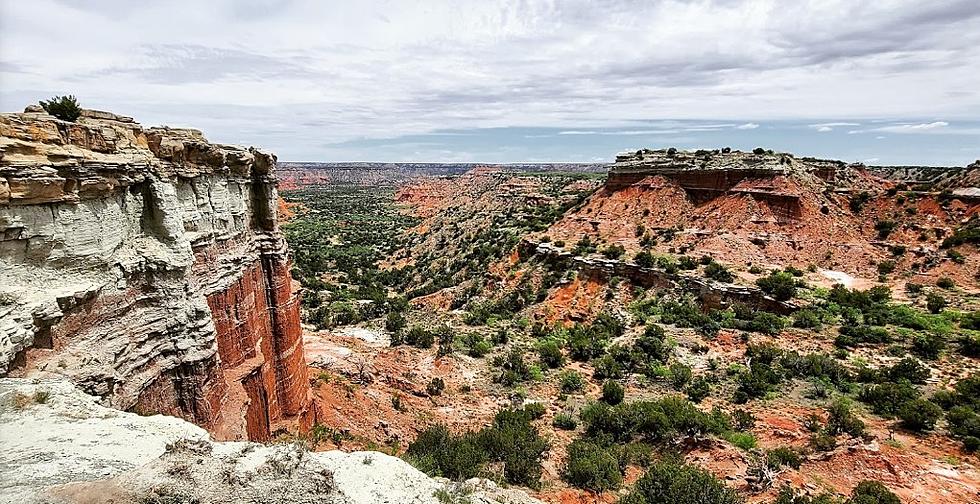 Palo Duro: "The Grand Canyon Of Texas"
Google Maps Screenshot
Just a short drive up the road from Lubbock is a wonderful place that I've always been fascinated by, and I continue to be amazed when coming across local people who've never visited: Palo Duro Canyon State Park.
It's a beautiful location to experience during every season, with hiking, cycling, camping, equestrian trails, and much more to do, with storied history and photography opportunities throughout.
Palo Duro is the second largest canyon in the United States, and from Lubbock, is only about two hours away, so is great for either a weekend camping trip with the family, or even just a quick day-trip for sightseeing or hiking.
Also, the Texas outdoor musical show begins in June, and runs through August. It's a "must-see" for all Texans, and everyone as far as I'm concerned.
Take your family to experience Palo Duro Canyon. It's a true Texas treasure!
Be sure to tune in to The Chad Hasty Show air weekdays 8:30 to 11 a.m. and 5 to 7 ingp.m. on News/Talk 95.1 FM & 790 KFYO.  
Listen Live | Download the KFYO App | Like KFYO on Facebook | Follow KFYO on Twitter | KFYO on Alexa | KFYO on Google Home | Follow Chad Hasty on Twitter 
Coaches Who Could Coach Texas Tech Men's Basketball in 2021-22
9 Guys Who Could Coach Texas Tech Basketball Now That Chris Beard Is Gone
A Brief History of Texas Tech Men's Basketball in the NCAA Tournament
A Brief History of Texas Tech Men's Basketball in the NCAA Tournament
Things You Could Buy With Your Next Stimulus Check
Things a Family of Four Can Buy With the $5,600 Stimulus
Here are some neat things you can spend your stimulus on.