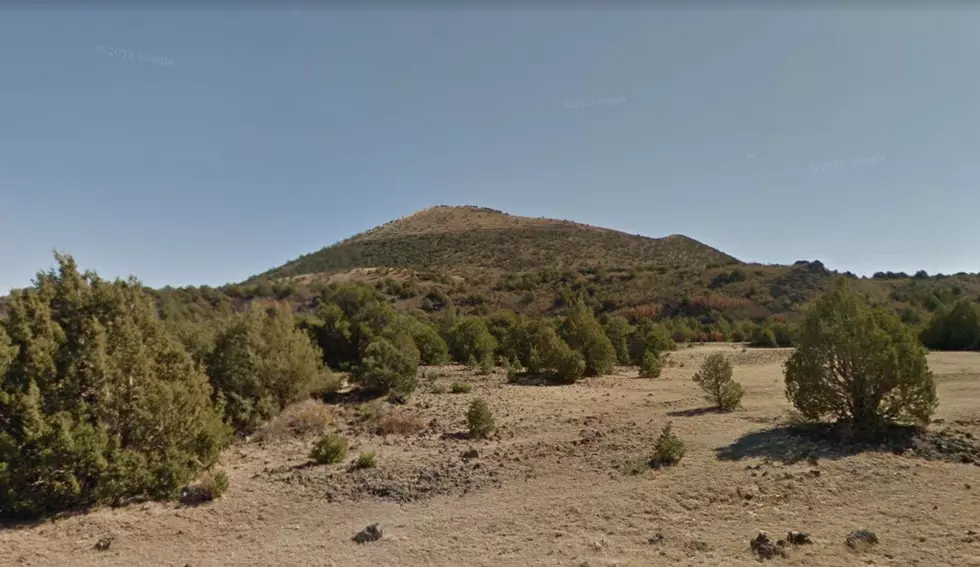 Road Trip or Pit Stop This Dormant Volcano is Fascinating
Google Maps
If you're wanting to get away, but don't have a ton of money for a vacation or want to spend a ton of money on gas, then we have a fun road trip.
Did you know that a short drive from Amarillo is a dormant volcano?
Capulin National Monument is located just outside of Capulin, NM, and is about 189 miles from Amarillo. It takes a little less than 3 hours to drive to this national park
The cost to enter the park is $10 per person or $20 per vehicle.
The history of this park began over 1 million years ago. Native Americans hunted the grounds for bison up until the Spanish invaded in 1541. Charles Goodnight drove cattle past the Capulin Volcano on the way to sale in Colorado.
When visiting you can drive around the volcano near the rim. If you're planning a hike at Capulin National Monument, you can take a trail into the mouth of the volcano as well as trails around the rim. While standing at the top of the Capulin Volcano, you can see 5 states, Texas, Oklahoma, Arizona, Colorado, and Kansas.
Even though it might look like a giant mountain covered in trees and brush, this magnificent monument has a huge history. Just think, dinosaurs once graced this area above and below.
Can you picture hot lava just flowing down the side?
It is possible that this volcano could explode again, but it is considered extinct, like most of the things of its beginning.
However, if you are looking for a day trip or a stop on your way to Colorado, make sure you stop and check out this beautiful National Monument.
25 Landmarks of Amarillo and the Texas Panhandle
Check Out These Photos Of Ghost Towns On The High Plains
Ghost towns dot the landscape of the Texas panhandle, Western Oklahoma, and the Oklahoma panhandle. The best part? They're all within driving distance. Go take a look for yourself.