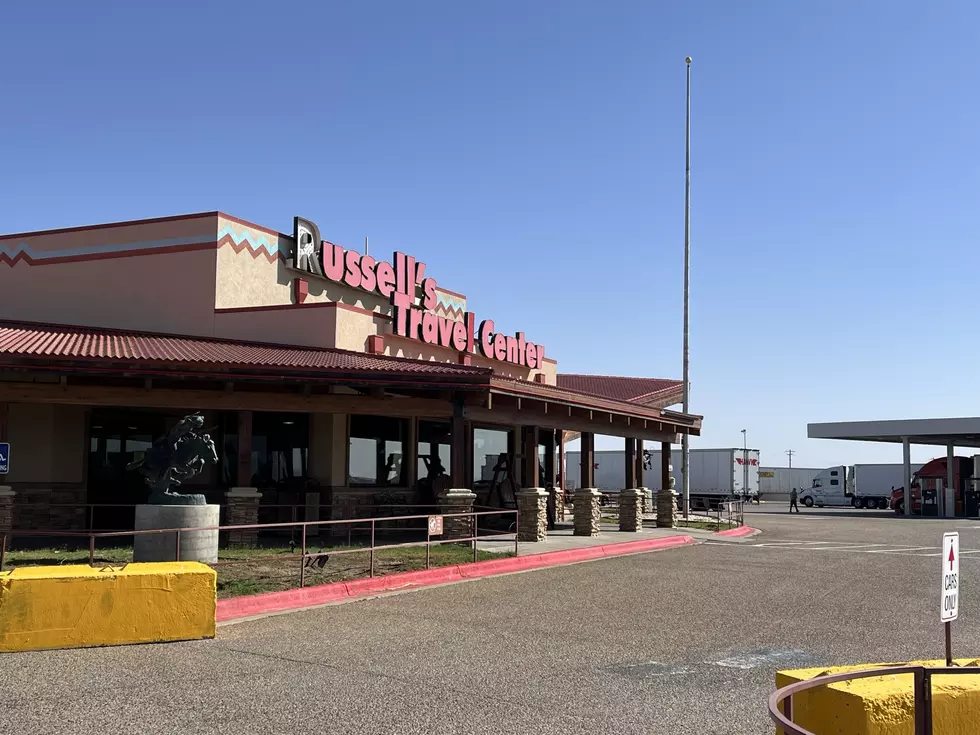 Road Trip To An Amazing Car Museum And Delicious Throwback Diner
Lori Crofford/TSM Amarillo
If you're wanting to get out of town for the morning, but don't want to spend a ton of money, and you want to see something cool, then have I got a quick trip for you.
If you hop in your car and head west on I-40 and drive for about an hour you're going to come up on a really cool place just past the state line into New Mexico on exit 369.
From the road, it'll look like a giant truck stop.  From the parking lot, it will look like a giant truck stop, when you first walk inside it will look like a giant truck stop, but hidden in this big giant truck stop is a really cool classic car museum.  It has classic cars and it's full of nostalgia pieces as well.
Russell's Travel Stop is a hidden gem.  If you have never stopped here, you should.
I found this place coming back from a trip to Santa Fe, we needed to stop to use the restroom and this was the only place in the area so we popped on in, and when we did, I fell in love.
It was the first time I got to experience this cool little piece of history. Many years down the road ( a few weeks ago).  I told the fella to get in the car on a Saturday morning, didn't tell him where we were going, and made the drive to Russell's Truck Stop.
Not only do they have the amazing car museum, but they have a nifty throwback diner.  After touring the free museum, we stopped in the diner and had breakfast, and the green chile sauce that I had on my omelet Christmas style was some of the best ever.
If you haven't been I highly encourage you to take a quick road trip for breakfast or lunch this weekend.
Russell's Travel Center
Russell's Travel Center is a hidden gem on I-40 W just past the Texas/New Mexico State Line.
Exit 369
This travel center has a classic car museum inside as well as a quaint little chapel.
Hungry? It also has an awesome diner that you need to try.