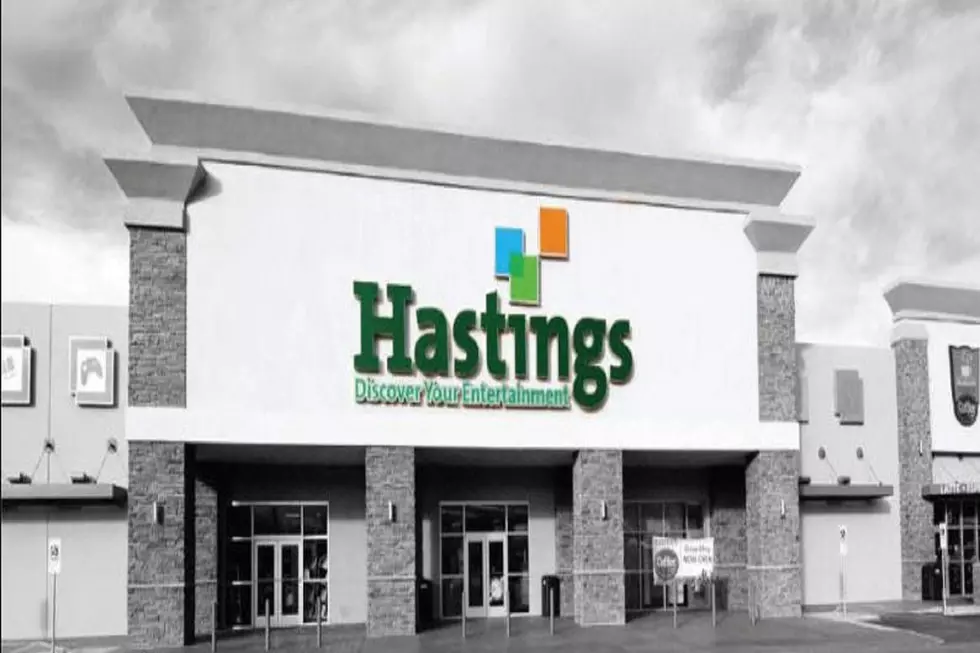 Someone Is Really Trying to Revive Hastings With a Similar Store
Hastings Entertainment Superstore via Facebook
If you miss Hastings, you're not alone. I miss spending my Saturday afternoons looking through books, music, video games, and movies. Plus, there were all of the collectibles and novelty items. Oh, and the t-shirts.
Enter your number to get our free mobile app
Recently, I found out that someone is honestly trying to bring back "Hastings."
I put it in quotes because it isn't technically the Hastings we all know and love, though it is directly inspired by the chain of entertainment super stores. This Hastings is Hastings Toys and More.
The guy who is opening it said in a recent news story that he worked at Hastings Entertainment Superstore and wants to bring back the same vibe. You can check out the website for his store here.
Also, it should be noted that as of now the only store is in Ardmore, OK. So you'll have a bit of a road trip ahead of you if you're wanting to relive all of those Hastings memories.
Still, hearing this immediately made me think about all of the time I spent at Hastings here. I spent hours sifting through records, books, comics, cds, and checking out the video game rentals.
It was a family thing for me, too. My brother worked at the Hastings warehouse for a while.
It's all well and good that this guy in Ardmore wants to honor the original Hastings. It's great that he wants to bring back that type of experience. It sucks that it's in Ardmore and this isn't a franchise opportunity...yet.
Fingers crossed all goes well, and this guy gets it right. Maybe one day I can take my kids to a Hastings Toys and More and tell them about the good times I had at Hastings Entertainment Superstore.
Meanwhile, you can relive the "good ol' days" by checking out Hastings Entertainment Superstore on Facebook. The page is still up, and if you look at the photos just right you'll find yourself transported back to a sleepy Saturday or Sunday afternoon flipping through cds.
Here are 50 of your favorite retail chains that no longer exist.