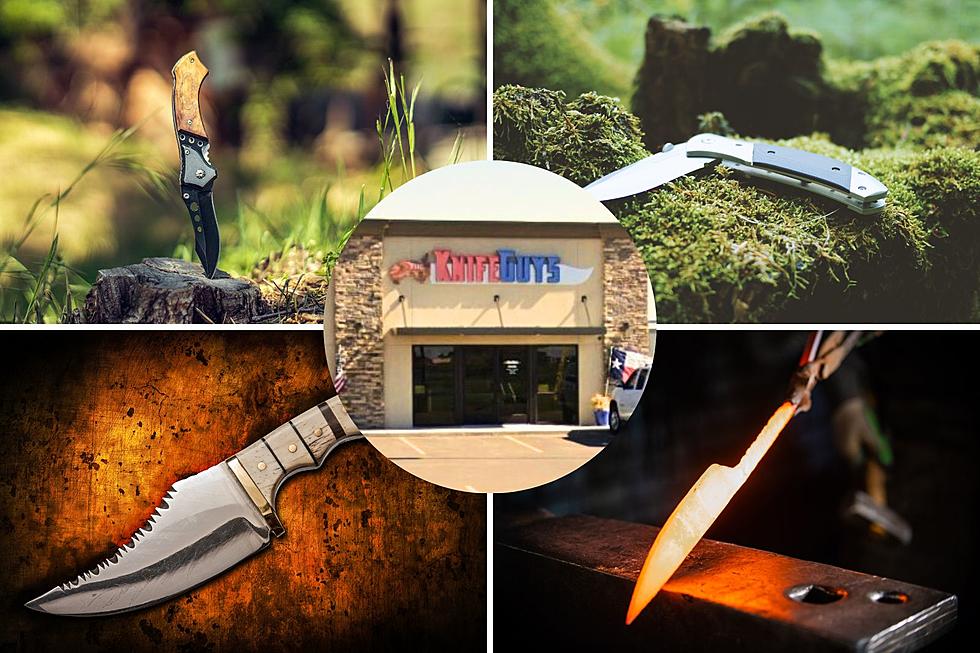 "Forged in Fire" Contestants to Descend on The Knife Guys in Bushland
Canva/Google
Knives are an essential part of life.  We use them to cut things, all sorts of things.  They help us cut up our food.  They help us cut stuff while we are working.  They can be used to hunt. Knives can help us protect ourselves.   They are an essential part of life.
Many people have a collection of knives they use for the different aspects of their jobs.  While others collect knives because of their beauty, power, and how they were created.   Many people love a good knife.
That's why you will find The Knife Guys in multiple locations in our area.  They know what a good knife means to a person.   They have a great selection of knives for just about anything you would need.
Coming up on Saturday, September 9th, if you are into knives then you want to make plans to head to The Knife Guys in Bushland.
Contestants from Forged in Fire will be at The Knife Guys.
You can meet these guys in person.  Amarillo's own Jason Floyd will be at The Knife Guys.  He was featured on Season 9, Episode 3.  He was the Ninja Sword Champion.  Jason Fry, another contestant, and winner Erik Greiner will also be on site.
You'll get to see Jason Fry's knives produced by the White River Knife and Tool, Inc.  Plus you'll get to see these former Forged in Fire Contestants in action, while they forge at The Knife Guys.
Plus during the event, The Knife Guys will have a giveaway including a KA-Bar "GUNNY KNIFE" designed by R. Lee Ermey before he passed away in 2018.  The knife even has his signature laser engraved on the back.
The event will take place at The Knife Guys located at 18500 I-40 West in Bushland, Texas from 12 pm - 5 pm.
DID YOU KNOW?: These Famous People Are From Amarillo
These Amarillo natives have each gained some fame to their name. Take a look and see if you recognize them. If you don't, then keep on reading to learn a little more about these 806 success stories.
25 Famous Painters, Authors, Singers, Songwriters From Tx Panhandle and Plains
25 of the biggest names who have called the panhandle and plains home at one point; from Amarillo to Lubbock, and everywhere between.
Every Time Jeopardy! Asked a Question About Amarillo
Amarillo might not be a bustling urban metropolis, but it most certainly is full of quirky characters, unexpected treasures, and historical gems that fly under the radar. It should really be no surprise that our fair Yellow City has popped up more than a few times on Jeopardy!
What's that? How many times is "more than a few times"? Well, take al look and see for yourself.