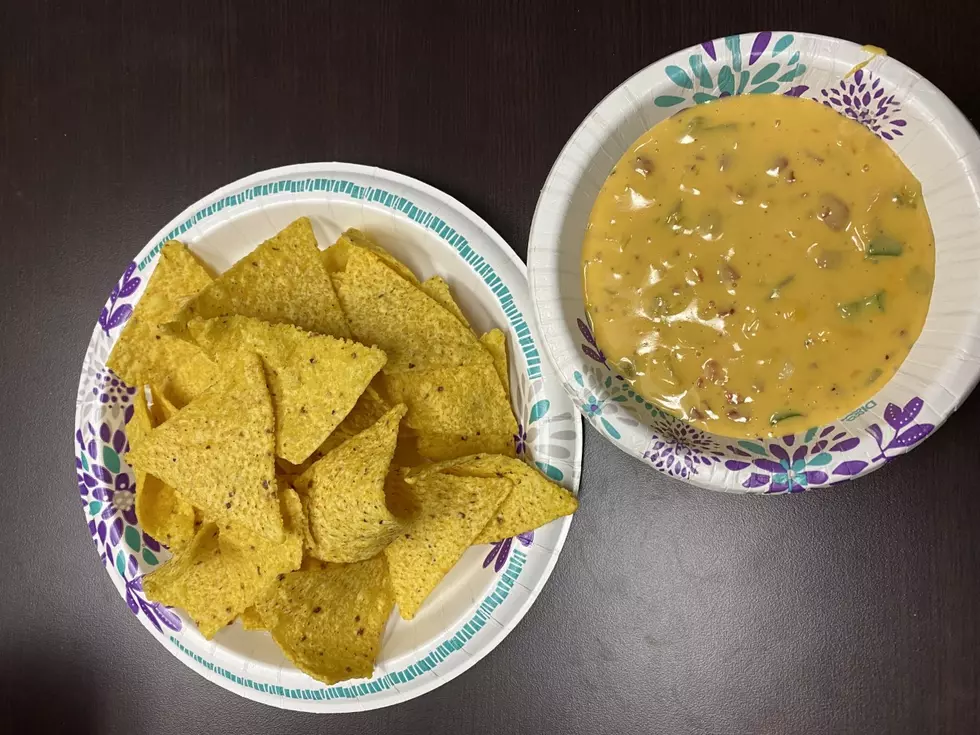 The Magic of Smoked Queso
Chad Hasty, KFYO.com
A few weeks ago, Steve Evans hosted The Chad Hasty Show while I was away. It was a memorable show because Steve talked about firing up the grill and trying out a new recipe for queso.
It sounded so good that a number of our listeners asked Steve to give out the recipe so they could try it at home. Well friends, here's some good news. First, it's going to be a beautiful weekend to cook outside. And second, here is Steve's recipe for his Smoked Queso.
Steve Evans' Smoked Queso

1lb of American cheese-cubed

1lb of your desired meat bacon, sausage, ground beef, or brisket (precooked)

2 cups of diced tomatoes

8 ounces of diced green chilis

1 cup of chopped onions

2 packages of cream cheese- cubed

Put all ingredients, except the cream cheese, in a foil roasting pan.

Place in smoker at 185-250.

Smoke for about an hour until the cheese melts

Stir the mixture and add the cream cheese.

Place back in the smoker for about 20 minutes until the cream cheese is melted.

Stir and enjoy.
Show producer Jody Smyers tried his hand at it last week and had great success. He used a few more peppers and garlic than what Steve used.
Hungry yet? Let's get to cooking and sharing ideas of what to smoke and grill.
During the Spring and Summer we want to get more of your smoker/grilling recipes that you'd like to share with the audience. You can send in your recipes to chad@kfyo.com and you can send us your pictures of your own smoked queso creations.
What Are the Signature Drinks From Every State?
LOOK: Famous Historic Homes in Every State