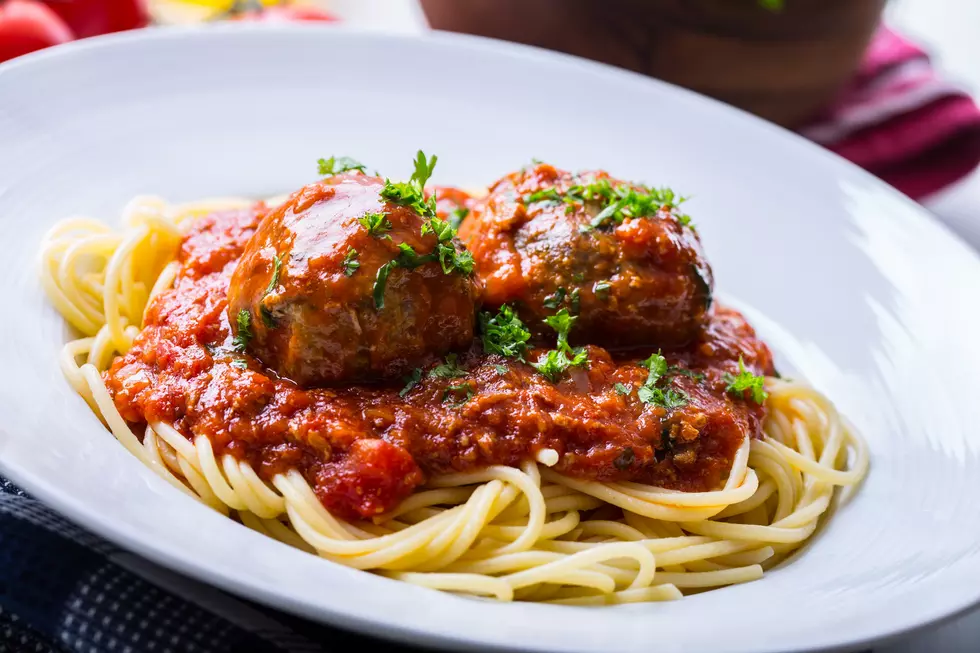 Top 5 Places To Celebrate Pasta Day Around Amarillo
Credit: MarianVejcik
Every year, on October 17th, we celebrate one of the world's greatest creations... pasta! National Pasta Day is upon us and it doesn't matter if you love linguine, fettuccine, spaghetti, tortellini, ziti, or the other roughly 350 varieties. While pasta is associated with Italian dishes, it can be dated all the way to Asia in the year 2000 BC. However, people from Italy eat 3 times more of it than we do here in the United States. What is your favorite pasta dish?
Most of us won't make it to Italy to enjoy pasta for this year's National Pasta Day. But don't worry! We have some great Italian restaurants right here in Amarillo serving up your favorites. We hit up Yelp to find the top rated Italian restaurants in town and here is the top 5:
2

Pescaraz Italian Restaurant

3415 South Bell Street, Amarillo

Very authentic Italian food. Being from NYC this was a very pleasant surprise. Great food and great service. Highly recommend! - Anthony S.

1

Napoli's Italian Restaurant

700 South Taylor Street, Amarillo

This was a delicious meal at a great price.  The portions were very generous.  The complimentary garlic rolls were a welcomed surprise for us, tired and hungry travelers.  I ordered the chicken parm & mom got the manicotti.  My dish indicated a side of spaghetti, but they let me swap it out for another pasta type.  We both left full, but neither of us could clean our plates.  I normally would have boxed the leftovers, but we were headed back to the I-40 the following morning. - Steph P.

3

Macaroni Joe's

1619 South Kentucky Street, Amarillo

I've been to Amarillo dozens of times for business and have tried nearly every restaurant in town. Macaroni Joe's is an old standby for my colleagues and me, having visited at least 8 times. It's dependable and tasty Italian food with a good selection of meat, fish and pasta. The staff is well trained and the ambiance is pleasant too. - Jeffrey C.

4

Palio's Pizza and Bar

3562 South Soncy Road, Amarillo

Found a great pizza/Italian restaurant in Amarillo, TX, Palio's. Great service, great food and excellent prices! The pizza and spaghetti were off the lunch menu. Good size portions. You get a choice of 3 toppings for pizza and meat sauce or meatballs on spaghetti. - Steve C.

5

Joe's Pizza & Pasta

19151 W Interstate 40, Bushland

We don't come nearly as often as we should!! The pizza is so wonderful! Not burnt, crispy crust, and great tasting!! Spaghetti and meatballs is better than anything I could ever attempt to make! Chicken parm was delicious, again! Very reasonably priced, if not a little cheap. It's worth the stop in Bushland!! The food tastes authentic and way better than Olive Garden!