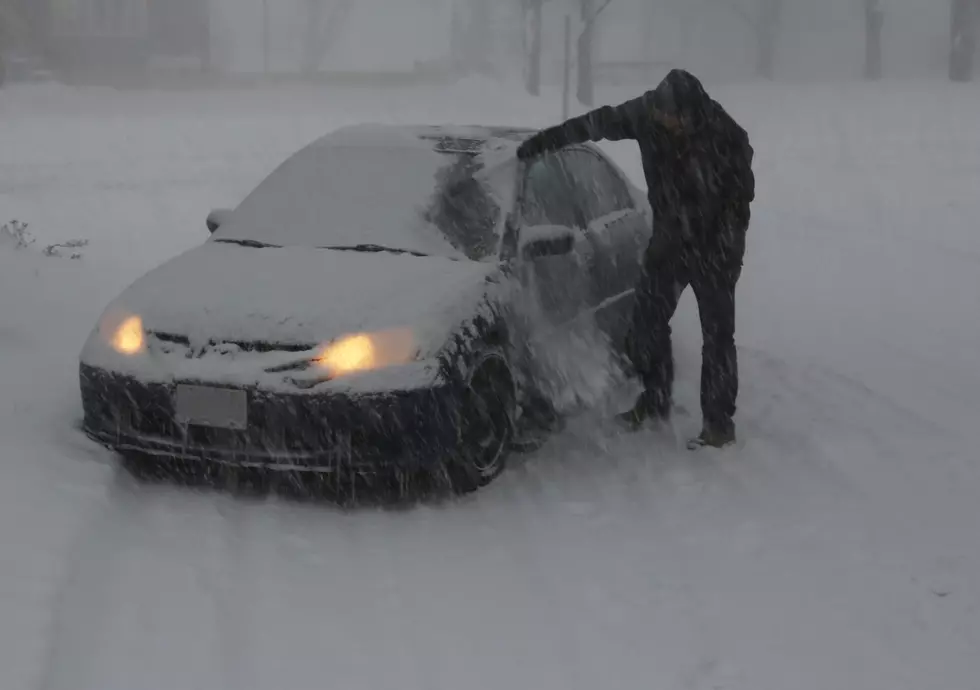 TXDOT makes preparations for wintery weather in Amarillo area
Credit: Getty Images
You may have noticed over the past several days TXDOT crews have been hard at work in the Texas Panhandle region getting roads prepared with a brine solution for what looks to be a major snow event over the weekend. many of the forecast models anticipate at least a few inches of what for agriculture is much needed snow that could in turn slowly recharge the aquafer and help with the prolonged drought conditions in the area.
The snow itself does bring problems to motorists in the form of icing roads and decreased visibility during snow events. TXDOT offers a few tips for folks here in the panhandle: (Courtesy TXDOT)
Check area weather conditions on radio or television before starting a trip
Winterize vehicles before traveling during adverse weather. Check fuel, tire conditions, oil, and antifreeze levels. Make sure the heater, brakes, and windshield wipers are working properly
Carry extra warm coats, gloves, and boots
Be patient. Your trip time- including short commutes to work – could increase when adverse weather conditions exist. Also, keep to the main roads and avoid taking roads that may not have been plowed
Use caution when driving over bridges and overpasses, as temperatures can be colder on elevated surfaces
Reduce speed and drive with caution. A vehicle needs more distance to stop on a slick roadway. Do not apply the brakes suddenly and do not use cruise control, so that you can better maintain control if you encounter slippery roads
Slow down when approaching emergency or maintenance vehicles, especially when their flashing lights are on. The law requires you to maintain a distance of at least 200 feet when approaching a snow plow, and never pass on the right. Visibility can also be reduced during winter weather conditions
Of course conditions are always subject to change, a change in the storm track can always make the situation lighter or more intense.