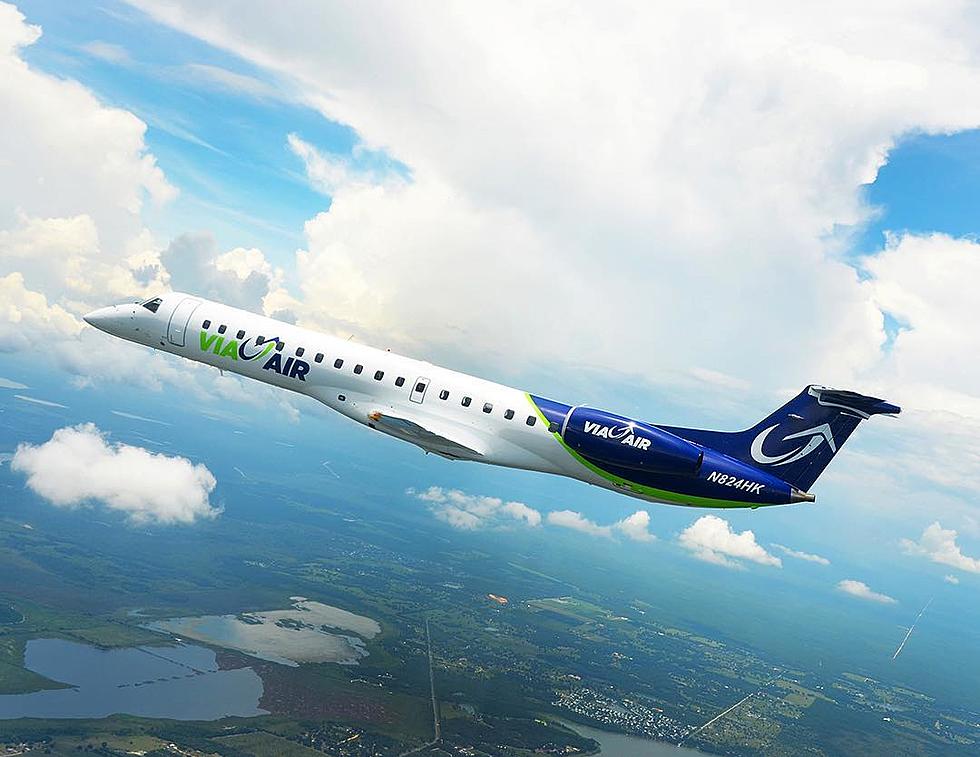 Via Air Permanently Ends Flight Service For Amarillo
Credit: Via Airlines Facebook
According to multiple news sources, Via Airlines is stopping commercial services across the country with the exception of two airports and returning to charter services. Via Airlines came into Amarillo with much fanfare in September of 2018 announcing non-stop flights to Austin. Let's face it, anytime Amarillo can book non-stop flights other than Dallas, that is a huge deal!
Via Airlines was in the Amarillo news most recently for suspending flights to and from Amarillo back in April, at the time citing pilot shortages. That suspension was set to last about a month and a half. It appears now that it is permanent, although Via Airlines has not released any official statements concerning their future.
From WAFF-TV 48's website, Via Airlines Vice President of Business Development & Distribution Don Bowman sent the following statement:
"Regrettably, upon considering the carrier's on-going challenges in recruiting, training and retaining a suitable level of qualified crews, Via Airlines' Board of Directors has made the difficult decision to suspend all flights... effective immediately. All guests with confirmed and paid reservations will receive a full refund."
Flyers who have experienced cancellations with Via Airlines and need to file a complaint, are urged to contact the Department of Transportation and the FAA.