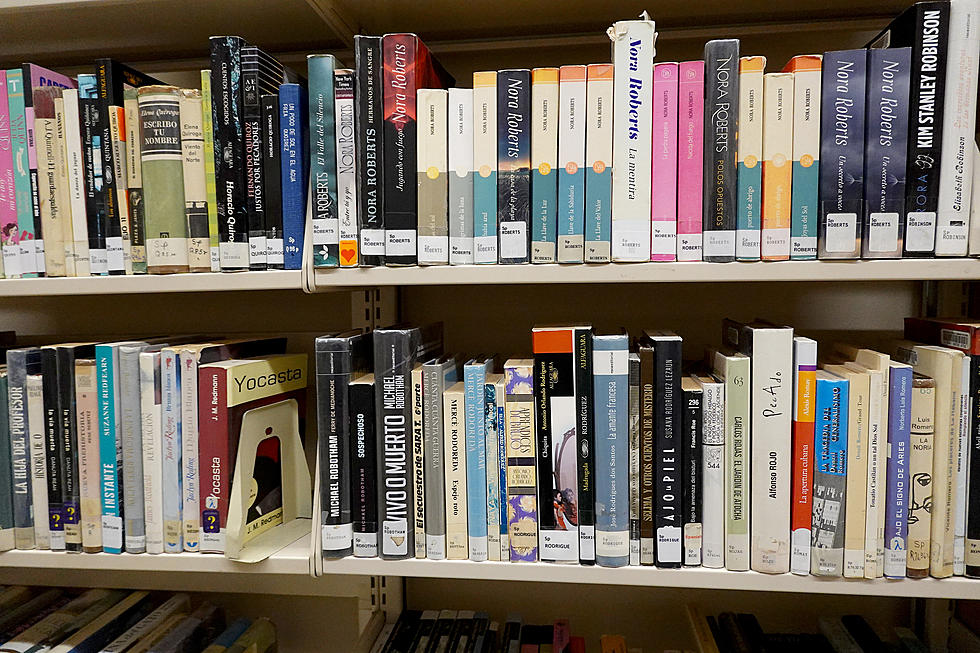 End of a Chapter: Amarillo ISD Departs from The Harrington Library Consortium
Getty Images
Amarillo ISD has been making some big changes over the last few years.
One big change that AISD made this year was switching to a new platform to communicate with students, teachers, and parents. The new platform is ParentSquare.
For most parents, it was just another app to load onto their devices. However, for those parents with students at Amarillo High School, it wasn't just an app on Monday when the school was placed on lockdown.  It kept parents abreast of the scary situation.
The new ParentSquare also tells parents about changes involving Amarillo ISD. Parents received a message recently about Amarillo ISD and their libraries.
For years the Amarillo ISD libraries were partnered with the Harrington Library Consortium.   Forty-one cities are included in the consortium.  In Amarillo, the following are also members of the consortium, Amarillo College, Amarillo Public Libraries, Highland Park ISD, River Road ISD, St. Joseph Catholic Elementary, and St. Mary's Cathedral School.
Amarillo ISD sent a message out on Parentquare,
We're excited to share news about a new addition to your child's school library experience. Introducing Accessit, a user-friendly library automation system that's aimed at enhancing the way students explore books and audio-visual materials!
Accessit is a new program that will give Amarillo ISD  "direct control and safeguard over collections."  It also modernizes Amarillo ISD systems and it is cost-saving.
As of September 1st, library cards with the AISD logo will no longer work at the Amarillo Public Libraries. If you want your child to continue to be able to check out books at the APLs, you will need to go to the library and get a new library card for them.
Parents will need to sign their children up for an Amarillo Public Library card to continue using the library's services and accessing the library collection.   Signing up is easy, and it is free for those families that live in Amarillo.  An adult parent or guardian with their own library card must be responsible for items checked out to minor cardholders, and a valid photo ID and proof of residency within the Amarillo city limits are required for a free library card.  Those residing outside the city limits can still get a library card for $18 per year for an individual.  The yearly fee to get cards for everyone in the household is $33. -Amarillo Public Library
As for checking out books and materials through the school libraries, your students will not need a library card.
The card catalog system will be available on the school's website.
They also make it easy for the Parents to keep track right along with their children.
If you enjoy being part of your child's reading journey. It enables you to explore a carefully selected collection curated by our AISD library staff, showcasing content that supports our educational values. If you ever come across a book that raises questions, your school Librarian or Principal is just a phone call away and ready to assist. Plus, as a handy reminder, you'll receive an email notice every time your child checks out a book from our library. It's all part of our commitment to keeping you connected to your child's education in a convenient and transparent way.
This is a change that some parents and students may not like, while others will absolutely love the new platform.  You can check out the new Accessit program on your child's school page under the library tab.  Here's the link to Caprock High School.
Let us know your thoughts, take our poll:
We believe that Accessit will provide an engaging and supportive way for students to explore reading. If you have any questions, feel free to reach out to your school librarian.
Books That Use Amarillo or the Texas Panhandle as a Setting
Amarillo and the Texas Panhandle is a great city with great history. When it comes to the literary world, it is always great to see our area represented in books.
Here is a great list where Amarillo and/or the Texas Panhandle is used as a setting or mentioned in a book.
LOOK: 31 breathtaking images from NASA's public library
In 2017, NASA opened the digital doors to its
image and video library
website, allowing the public to access more than 140,000 images, videos, and audio files. The collection provides unprecedented views of space.
Stacker
reviewed the collection to select 31 of the most breathtaking images, including the first from the James Webb Space Telescope. Keep reading to see these stunning images, curated with further information about the captured scenes.
Dolly Parton's Charity Work: Imagination Library, the Dollywood Foundation + More Important Efforts
Although it's tough to narrow down Dolly Parton's most impressive charity achievements, these are five of the most important ones: