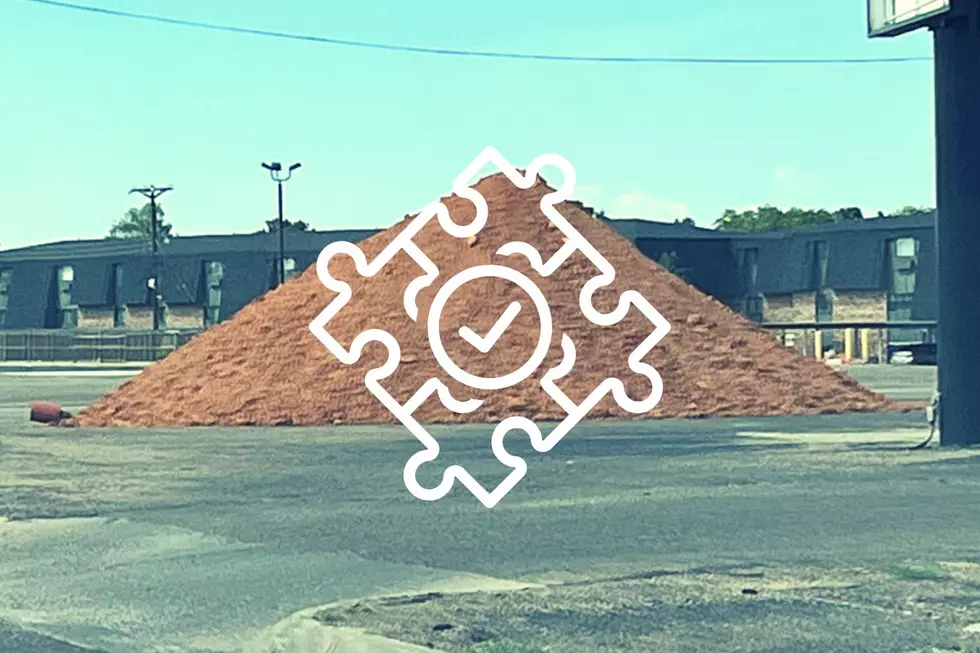 Amarillo's Mysterious Pile of Dirt is Going to Be Awesome
Lori Crofford/TSM Amarillo
Last week I might have been on a mission to find out why there was a giant pile of dirt in the parking lot at 45th and Teckla.
This week the mystery has been solved. I found out what the heck was going on and now have an answer.
Like I mentioned in my previous article when a pile of dirt like that shows up it usually means construction will follow and yes, construction is coming.  In fact, it's already started.
After I posted the article I got a message from someone saying that it was going to be an HTeaO!
That would be the perfect spot for one. It was a great home for Cliffside Coffee when they first opened
I didn't think anything else about it because I had calls and e-mails out trying to find out if that we in fact true, that HTeaO would be calling that area home
I just happened to run across the street to Texas Tea (same as HTeaO), to get a Sweet Zero, and as I was getting my tea from the window I asked the girls working the window
Can you confirm I'd HTeaO is building a store at 45th and Teckla?
To my not-so surprise they said yes, that is a new location.
Celebrate! You will soon be able to get some of your favorite tea from that location
I'm excited because that is near my neighborhood so I'll be frequenting the new HTeaO to get some Sweet Zero and Unsweet tea.  I haven't been this excited about a place since Cliffside Coffee had its original location in that same spot.
It will be a convenient stop for many people in that area.
LOOK: All The New Businesses Opening Up in Amarillo (2022)
We love to see doors opening here in Amarillo. There's plenty of new restaurants, but have you noticed all the other new businesses popping up around town?
No?
Buckle up, let's dive into all the new places in Amarillo for 2022
New in 2022: All The Restaurants That Have Opened in Amarillo So Far!
We love all the new places for drinks and food! There seems to be so many that we can't keep track of it all so we've made a list and we're adding to it as we go along! Be sure to see what other new places have been featured when you can