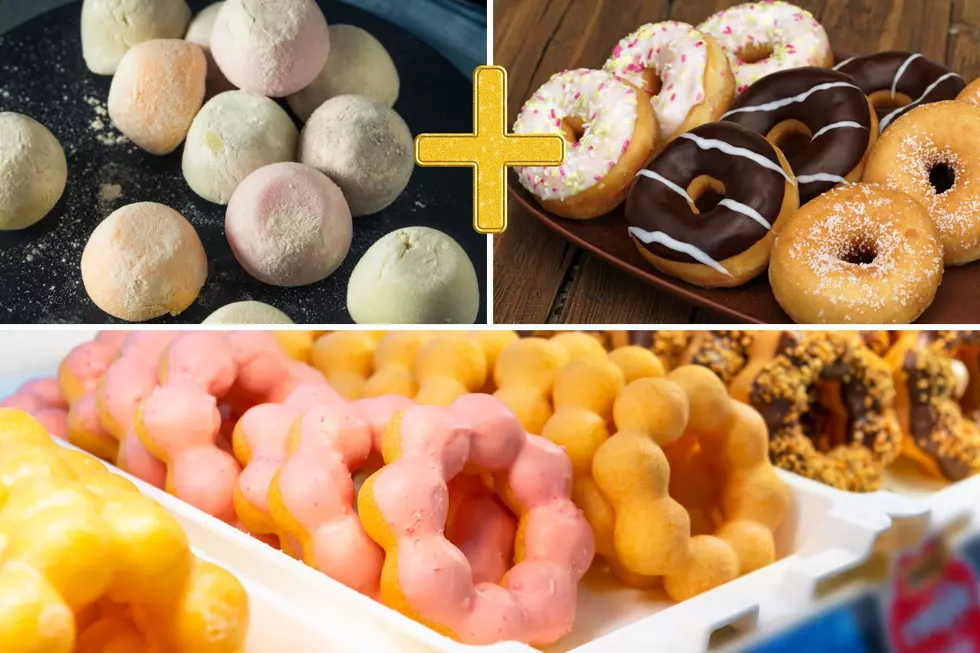 A New Kind of Donut is Making Its Way Into Amarillo
TSM Amarillo
I love the creativity when a chef or a baker gets into a mode and creates something unique.
Amarillo doesn't see a lot of unique foods in the area, but when we finally do get something cool, we embrace the newness and the coolness.
Get ready Amarillo to embrace the new because a new business is opening here in this great city. It combines two great things.  Mochi and donuts.
If you don't know what mochi is then let me help you out, don't worry, I didn't know exactly what it was either,
Mochi is a Japanese rice cake.  It's a dough made from steamed rice that has been pounded.
The new business moving into Amarillo is called Mochinut.  It will be located at 1915 S. Washington, Ste. #300.   It is located in the old Metro by T-Mobile store.
A mochinut is an American donut combined with Japanese mochi.  These donuts are made with rice flour. This makes the donuts chewy and very stretchy.  If you are expecting the normal texture of a donut when you bite into it, you'll be very surprised.

If Mochinuts are as good as they sound, this place will be packed all the time. Who doesn't love a good donut? Who doesn't love a unique donut? It looks like it will be more than just mochinuts, they will also have hot dogs, milk teas, and soft serve.
Just look at this deliciousness. It will definitely be a wonderful addition to Amarillo's food scene.  Mochinut is supposed to be open this month, hopefully, we'll get to try this before the new year.
8 Iconic Texas Snacks
KEEP READING: 3-ingredient recipes you can make right now
LOOK: All The New Businesses Opening Up in Amarillo (2022)
We love to see doors opening here in Amarillo. There's plenty of new restaurants, but have you noticed all the other new businesses popping up around town?
No?
Buckle up, let's dive into all the new places in Amarillo for 2022