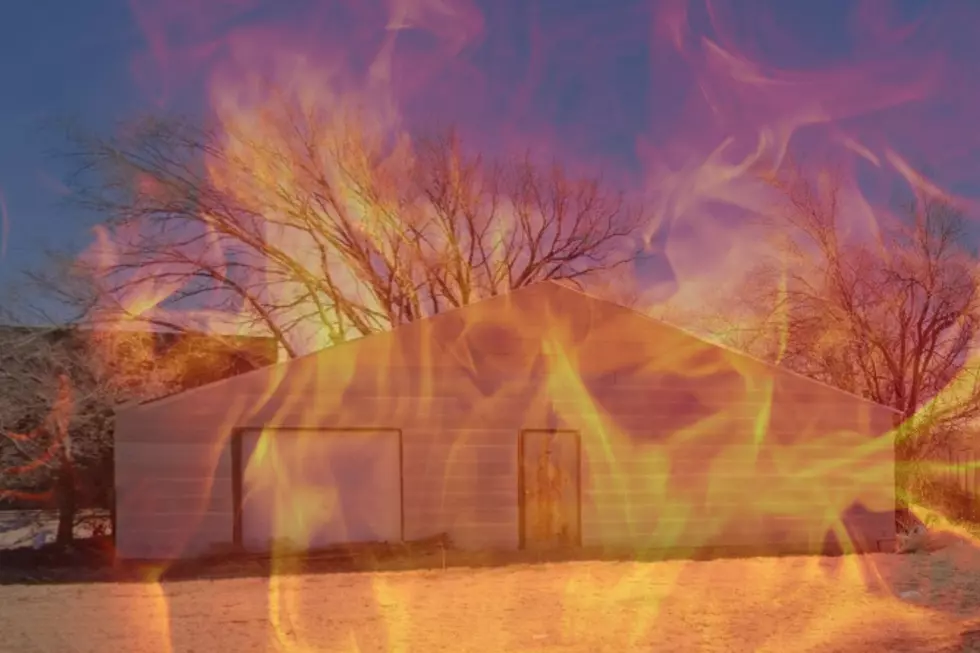 Building Popular for Transients in Amarillo Goes Up in Flames
Google Maps/TSM Amarillo
Another building in Amarillo goes up in flames.
The Amarillo Fire Department was called out to a structure fire in the 700 block of N. Jefferson on Tuesday, August 9th, at 9:57 PM.   When arriving at the location at 702 N. Jefferson,  firefighters found a large garage with fire and smoke coming from the building.
According to a press release from the Amarillo Fire Department, fire crews positioned hose lines and an aerial ladder stream around the building and began to extinguish the fire from exterior positions. AFD proceeded to try to extinguish the fire from outside the building.  They requested a second alarm to help bring the fire under control.  They were able to have the fire under control by 11:00 PM.
The roofs and parts of the exterior and interior collapsed due to the fire.
Some firefighters remained on the scene to make sure the hot spots in the building were extinguished.
As of this time, the cause of the fire has not been released.  The Amarillo Fire Marshal's office is investigating the incident.
Eight AFD units and 26 firefighters were on the scene fighting the fire.  No injuries were reported.
This building was located near the corner of North Jefferson and Amarillo Blvd.  The building was a popular place for transients to use as housing.
Thanks to the Amarillo Fire Department for their quick response and for keeping the area around the fire safe.
The Abandoned St. Anthony's Hospital on Amarillo Boulevard
The 119-year-old abandoned hospital is a fascinating place for any who are lucky enough to be granted the chance to explore.
The sprawling building saw thousands of Amarillo's citizens inside its halls daily, all the the way until it was shuttered in 2001. But there are still incredible artifacts of the all-too-recent past tucked away in the nooks and crannies of the old St. Anthony.
The explorer who took these photographs gave the following information:
"Many rooms were left untouched, we found patient files, old prescriptions, a blood transfusion machine from the 60s, and microscopic slides of breast cancer from the 70s and 80s. I put one picture in here of some heart scans so you can see the dates and diagnosis of the patient, but marked out the patient's names of course. During a time when mental illness was not understood, 76 exorcisms were documented to have been performed between 1909 and 1931."
Take a look inside the halls of the legendary abandoned St. Anthony's hospital
Look at How Amarillo's Old Route 66 Motels Looked Then & Now
The heyday of the Mother Road may be long gone, but would you believe that there's still plenty of the old motels where many a weary American family rested their heads during their interstate travels?
You won't believe some of these are still standing, much less still alive and (wait for it..) kickin'!