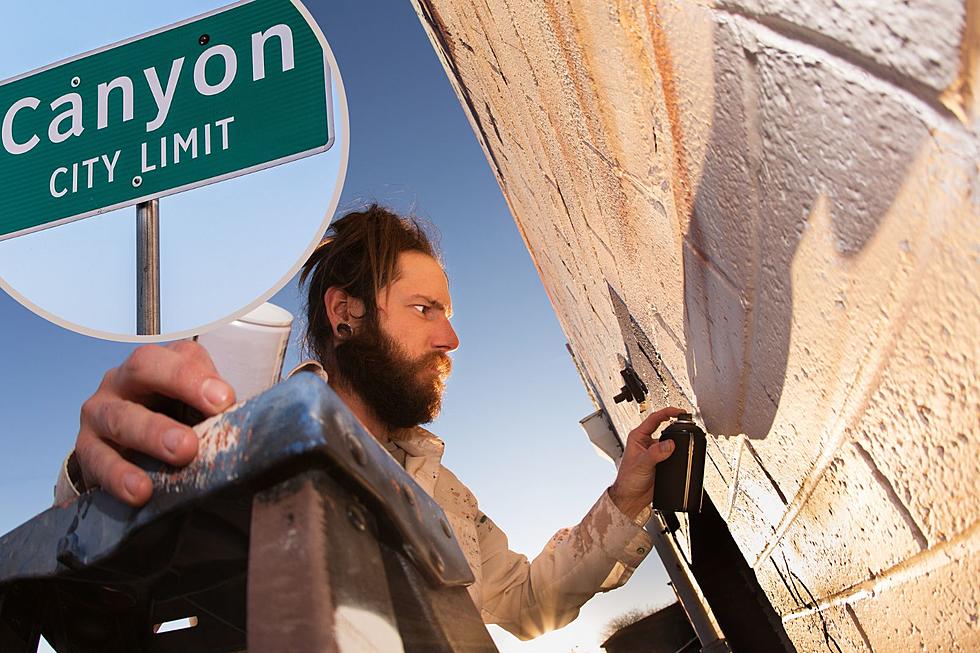 New Mural Coming to the Canyon, Texas Square
Michael J. Rivera/TSM/Canva
Art around the Texas Panhandle has grown over the last 5 years.
The Hoodoo Mural Festival has brought a ton of art to downtown Amarillo.   Blank Spaces has many amazing murals all over Amarillo.   Canyon is now working to bring murals to their city.
Earlier this year, Canyon Main Street put out a call for a muralist to paint a mural on the west wall of Palo Duro Outfitters.
CMS received over 18 submissions both in and out of the state.  From all the submissions Bristen Lee Phillips was chosen to paint the mural.   Phillips lives in Celina, Texas, and grew up on the Frying Pan Ranch.  His great-grandparents were Canyon residents, and his great-grandmother was at one point the oldest living WTAMU graduate.
"I am honored to be chosen to paint a mural for Canyon Main Street," said Phillips. "The Lighthouse has always held a special magic for me, and when I think of painting the Palo Duro, I think of Jack Sorenson, Cowboy Artist. A native to Canyon, his paintings are an icon of western heritage. Capturing that life in a way that few can. This mural is a collage of Mr. Sorenson's paintings, put together in a way that reflects my memories of growing up in this area."
According to Kirstie Proctor, CMS Coordinator, Phillips was chosen for his passion for Palo Duro Canyon.
Bristen's concept, past experience painting a wide variety of impressive murals, and his passion for Palo Duro Canyon and this project ultimately brought him to the top. We are beyond excited to see this mural come to life!
The mural will include imagery of the Palo Duro Canyon Lighthouse Trail, Western heritage, and an ode to artist Jack Sorenson.
The purpose of the mural program is to beautify Canyon with art.  CMS and Palo Duro Outfitters will share the cost of the mural and maintenance of the mural over time.
You can follow the status of the mural here.
New Amarillo Hoodoo Mural Artwork Downtown Amarillo
Some of the new murals in downtown Amarillo for Hoodoo Mural Festival 2023
Gallery Credit: Melissa Bartlett/TSM
Beautiful Murals by Blank Spaces Found Around Amarillo
The student-led art group, Blank Spaces, is paving the way. The WTAMU group has worked tirelessly to create a number of stunning murals for several places in the Amarillo area. Check them out!
Gallery Credit: Sarah Clark
The Incredible Murals You'll Find In Amarillo
Amarillo is full of astonishingly beautiful artwork in the most unlikely places. Check out our collection of the hidden gems you'll find around town. Some, you'll recognize from Downtown and others you might have to go hunting for.
Gallery Credit: Sarah Clark