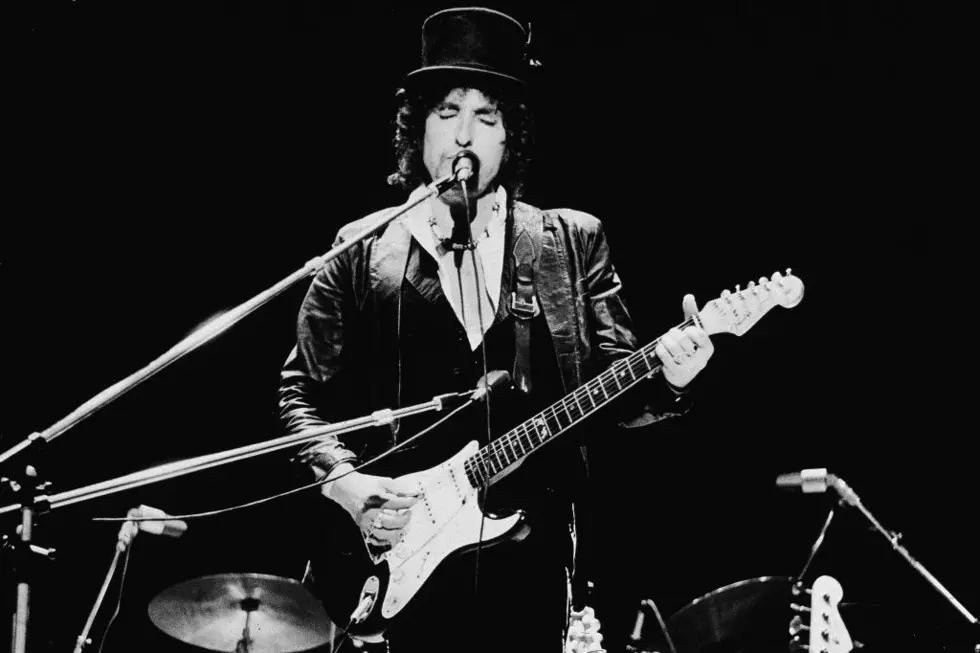 Corrupt Swap Meets + Living Dead; Amarillo In Brownsville Girl
Getty Images
In 1986, Bob Dylan released the album Knocked Out Loaded. On that album, which wasn't a big hit, was the track "Brownsville Girl," which several critics consider to be one of Dylan's best.
Another thing that makes "Brownsville Girl" so special is that it was co-written by Sam Shepard. Sam was an actor, author, playwright, screenwriter, and director.
In this 11 minute sprawling epic, Bob Dylan makes a reference to Amarillo.
In the song, the singer talks about making their way toward Amarillo. They pull up to a place where Henry Porter used to live. Ruby is in the backyard.
A conversation starts, and Ruby says "...welcome to the land of the living dead." She then goes on to give one of the best lines of the whole song.
She then says, "Even the swap meets around here are getting pretty corrupt."
The story behind the creation of "Brownsville Girl" is pretty interesting.
The early version of the song was titled "New Danville Girl,"  which was supposed to be on the 1984 album Empire Burlesque.
In the studio, it was thought that this would be the next great Dylan anthem. It was classic Dylan. Four chords repeating, with the dynamics signaling verse and chorus. As production went on, it became apparent that Dylan's vision for the song was a bit more complicated than that.
Eventually there would be a "wall of sound" as horns would be added.
Check out this interview about the recording. There's a story about how Dylan wrote a verse on the fly in the studio on a tiny pad with a tiny pen in about 10 minutes.
Dylan has performed the song live only once. The version that was recorded as part of the Empire Burlesque sessions has never been officially released, but does appear on some bootlegs.
See the Must-Drive Roads in Every State