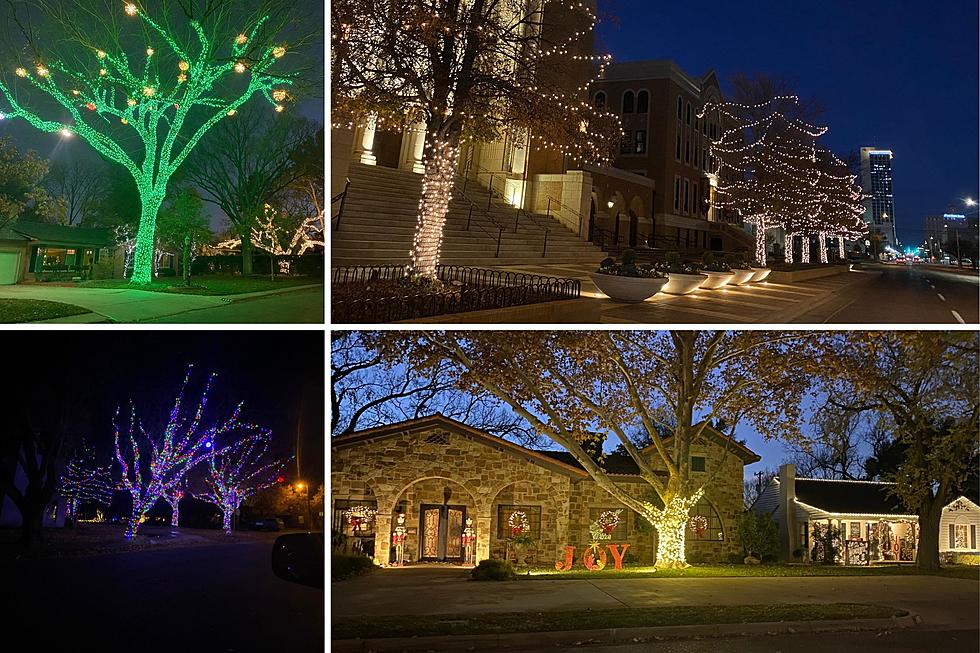 Find The Best Christmas Lights in Amarillo with this Christmas Light Map
Sarah Clark
Round up the whole family and load up the car (including the dogs), turn on the Christmas music and grab the hot chocolate! It's time to go look at all the beautiful Christmas Lights in Amarillo.
And we've got something that will make things a whole lot easier for you....
Below, check out our comprehensive interactive map to help you find all the Christmas Lights in town!
There's a bunch on this list, but we know there's probably lots of places we don't have on here.
Know of a place that deserves a spot on the map? We want to know!
Did you snap a perfect picture of any of the Christmas Lights on the map?  We'd love to see it!
but here are some of our tried and true favorite picks!
Candy Lane is one of the best streets in Amarillo when it comes to Christmas Lights.
Here's a tip: don't bother turning on Candy Cane lane from Coulter. Skip the nasty traffic by turning onto Gainsborough from Bell Street
Wolflin. The neighborhood of Wolflin is a sight to see with all the giant houses and trees all wrapped in lights.  It's is a beauty that the entire family will love.
The house off Georgia, with all the lights synced to music that you can listen to on your radio.  You bet it's on the map.
Lake Tanglewood - Not to mention, the amazing lights near Lake Tanglewood, one of the houses was featured on the The Great Christmas Light Fight on ABC.
And don't forget Bishop Hills.  If you're not sure how to get there, don't worry, it's marked right here on the map.
If you're looking to get out of your car and walk through some beautiful lights, the Amarillo Botanical Gardens are amazing, as well as Maxwell's Farm.
Want to tour the lights in Canyon, we have the best spots just for you.
Keep in mind a few of these places do charge and entry free or ask for a donation, but most are just driving by and looking at the amazing craft of Christmas Lights
So enjoy touring Amarillo with the family.  Happy Christmas light travels, be safe and have fun with this amazing tradition.
Downtown Amarillo Over The Years
Downtown Amarillo has seen an incredible metamorphosis. Take a look at the photos below to see just how much it's changed--you won't believe the difference.
The Abandoned School House Outside of Canyon, Texas
This was once the Jowell School. Built in 1901, the building was the cornerstone of the teeny tiny farming community of Jowell.
The building had been rebuilt and restored in the late '80s or 90s before vandals destroyed it in an act of arson. What remains of the Jowell School sits in a desolate part of rolling farmland between the small towns of Canyon and Happy, Texas.