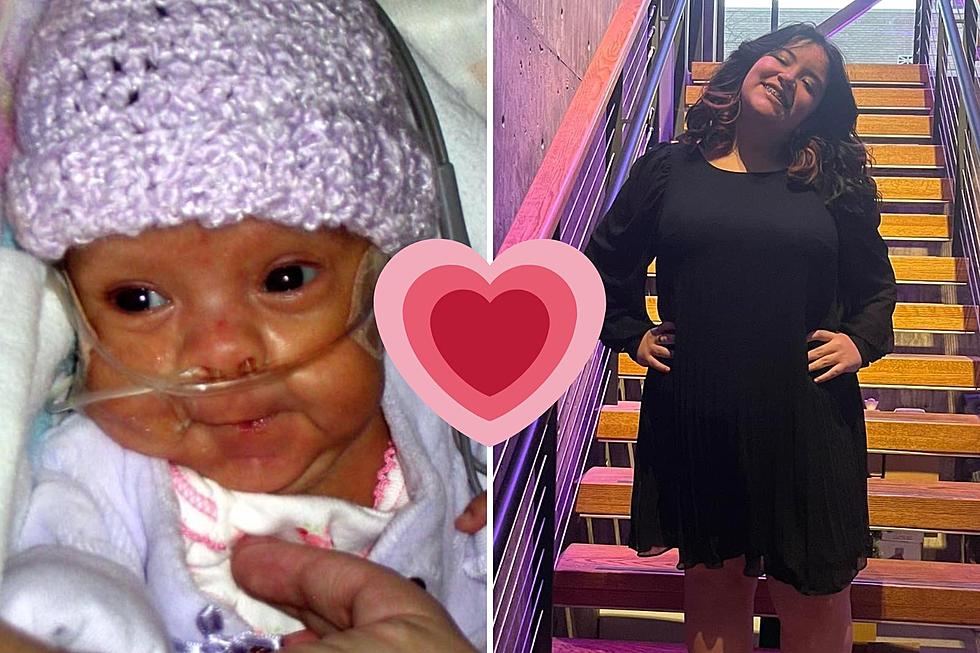 From Premature Birth to Thriving Teen: How Lillea Salazar's Miracle Story Inspires Amarillo
Photo Courtesy: Leasa Salazar
Children's Miracle Network in Amarillo has helped countless children through the decades.   We are lucky and blessed to be able to get to know many CMN Families.
Today, I would like you to meet Lillea.  You may know her because she and her parents have been involved with CMN since she was two.
"We're going to deliver her today or tomorrow, we're going to put it off as long as we can but she'll be here tomorrow afternoon."
Story provided by Mom -Leasa Salazar, Dad-John Salazar and Lillea "Rockstar" Salazar
John and I were at BSA, 29 weeks pregnant and petrified. We had tried so hard to get pregnant and overall I had a decent pregnancy…until I didn't.
On January 12, 2007, I was diagnosed with HELLP syndrome.  HELLP syndrome is a group of symptoms that occur in pregnant women which include the breakdown of red blood cells, elevated liver enzymes, and a low platelet count.  Basically, if we didn't deliver the baby now, there was a good chance that neither one of us was going to survive this delivery.
Our world exploded that day.  We've never been more scared in our entire lives.
Two days later, on January 14, 2007, we delivered our 3lb. 10oz. miracle baby, Lillean Grace, via emergency c-section.
In the beginning, the only time we could touch her was when we changed her diaper and took her temperature which only happened every three hours.  It was four days before I was able to hold my baby for the first time.
She had a tiny hole in her heart that we were lucky enough to be able to treat with medication. We were able to avoid the repair surgery on our little miracle.
Lillea spent 61 days in the BSA NICU under constant care from the nurses and doctors that would teach us how to be parents.
The isolette that she lived in for most of those days, the open-air crib she eventually moved into, and some of the tubing and other medical devices they used with her, were all provided by funds from the Children's Miracle Network.
Without the help of Children's Miracle Network, Coffee Memorial Blood Center and the March of Dimes,  we have no idea if she would have survived, much less thrived.
Fast Forward to 2023 -  Lillea has always been and will always be a Rockstar!
Lillea is now 16 years old and very involved in different activities in high school.  Lillea is your typical teenager, and she's still trying to decide what she wants to do with the rest of her life.  She talked about being a photographer and even mentioned she might even want to be on the radio.  She definitely has the personality to be on the radio, and she even has a little experience thanks to the CMN Radiothon. Lillea wants to continue to serve and give back to the organizations that helped save her life.
"Even if I moved far away from here I'll still come back and tell my story during CMN Mediathon"
We have been involved with the CMN Radiothon/Telethon since 2009.  We really want Lillea to understand the gifts she's been given.  She is now helping to bring exposure to CMN and prematurity.
https://harringtoncancerandhealthfoundation.salsalabs.org/cmndonationpage/index.html
Wednesday, May 3rd! - Tune in to hear all the great stories or listen on your app.
Things We Would Put In Our Version of Cadillac Ranch
10 Facts About Prairie Dogs That You Might Not Know
Prairie dogs might as well be the official animal of Lubbock. Here are some fun facts about the plump little critters.
Cool Off This Summer at Amarillo Pools and Splash Pads