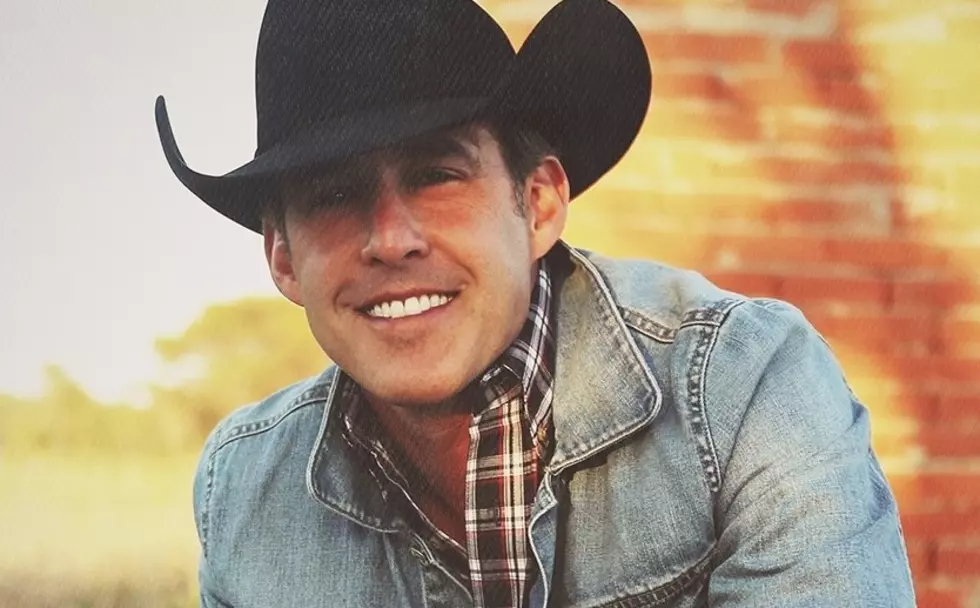 Listen! Aaron Watson Excited About Live At the Dome
Courtesy of Aaron Watson
Live at the Dome is this Saturday!  This is one show you definitely don't want to miss.  Here's why:
1. It's a Free Show
2. Aaron Watson will be live
3. Fireworks
4. Road Trip to Borger
5. It's a Free Show!
As we are getting ready to head to Borger on Saturday, I had a chance to chat with Aaron Watson about being a hometown boy from Amarillo, how shows have changed since COVID, and his TikTok.  Listen here:
Don't miss your chance to see Aaron Watson this Saturday.  Live at the Dome kicks off at 5pm.  Here's the schedule of events:
5 pm Doors Open
6 pm The Band Monarch
7:30 pm Chad Miller and Good Fortune
9 pm Aaron Watson
10:40 Fireworks
After fireworks, drive safely back home or to your destination.
Here are a few things to keep in mind about the event.
This is an outdoor concert!
Lawn chairs are allowed, but there will be a designated "standing only" area directly in front of the stage. No lawn chairs will be permitted in the area directly in front of the stage
Cash or card for beer/alcohol ticket purchases—must present valid ID 21+ for drink ticket purchase
Drink ticket purchases will be a separate designated tent
Beer tent is for distribution only - no cash or card will be accepted at beer tent - only valid tickets. Must present valid ticket and wristband/ID at beer tent to get beer/alcohol
Security and Borger PD will be on-premises the entire evening
No outside food or beverage
Bag check at entry point possible, clear bags advised, but not required
Come out for a great time, even though the show is free, you'll want to bring extra cash for food and beverage, and get ready for a great time.
Neumann & Company: Boutique & Coffee Shop in Borger, Texas
One of life's greatest pleasures can be finding a true hidden gem. And that's exactly what Neumann & Company in Borger, Texas is!
Located at 503 N. Main St., this unique storefront is home to a stunningly beautiful boutique in the front and a delicious specialty coffee shop in the back. But more than just being a boutique and coffee shop in a small Texas Panhandle town, Neumann & Company is one of those rare places with a life of its own.
Not sure what we mean? Take a tour of this lovely crown jewel of downtown Borger, and then go take a short drive to visit the place yourself!
Thrilled to Be There: the Smiling Mugshots of Hutchinson County
Hutchinson County has plenty of people who have committed a criminal blunder (or two). And just like any other bigger city, jail is no fun. However, some of the residents of Borger and Stinnett are believers in keeping their spirits high in the face of adversity.
Not sure what we mean?
Well....let's just say that
Randall County's cheerful inmates
aren't the only ones who seem happy to be arrested....While there's nothing funny about committing a crime, these offenders in Hutchinson County certainly do know how to light up a pod with their smile :-)