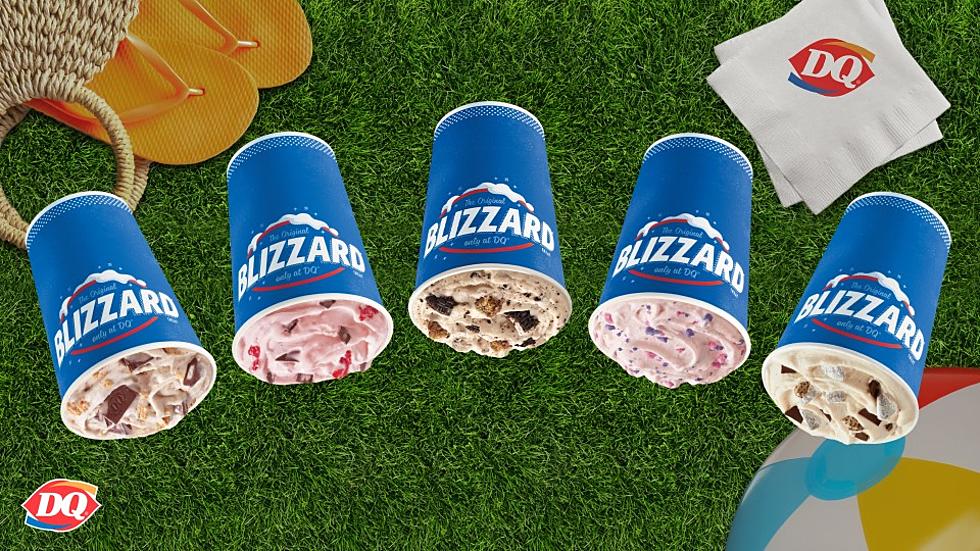 Indulge for a Cause: Miracle Treat Day is Here! Savor a Blizzard and Support CMN!
Dairy Queen
One of the most delicious treats around is the Dairy Queen Blizzard.
You can get a DQ Blizzard in so many flavors.  Heck, you can get them in flavors not even on the menu.  It's become a thing on social media.
Hmm, I wonder if we can order that for Miracle Treat Day!
What is Miracle Treat Day?
Miracle Treat Day is a day when you can help out Children's Miracle Network.  It's the perfect excuse, to eat ice cream!  Not just ice cream, but a Blizzard.
Thursday, July 27th is Miracle Treat Day!
Stop by your favorite Dairy Queen and order your favorite Blizzard, Butterfinger, M&M, German Chocolate, Hawaiian, Heath, or the July Blizzard of the Month, Cake Batter Cookie Dough Blizzard, or just see if they will make you a secret menu Blizzard.
When you order a Blizzard on Miracle Treat Day,  $1 or more of each purchase will go to our local Children's Miracle Network.  If you are in the top 26 counties in the Texas Panhandle (and parts of Oklahoma and New Mexico), stop by your local Dairy Queen on Thursday, July 27th and get a Blizzard, and you'll be helping our local CMN.
Children's Miracle Network of Amarillo does big things in our community. They help provide life-saving equipment to our rural hospitals, they help families with medical bills when their children get sick. They provide items for the Child Life Specialists in our local hospitals to have fun items for the kids who find themselves in the hospital. These are just a few of the things CMN does for our community.
The great thing about Miracle Treat Day and any donation you make to CMN is that 100% of the proceeds stay local to help our local kids.
CMN Mediathon 2023
The Children's Miracle Network Mediathon, is a day to celebrate CMN and all the families they have served and will serve.
It's a giant party where kids and families, radio and tv all come together to raise money for this great organization.
All money raised stays local (right here in the Texas Panhandle) to help local kids!
Get Your Brunch On At These Amarillo Restaurants
Brunch is an important meal here in Amarillo.
Where the Kids Can Let Off Some Steam - Amarillo Parks
Spring will be arriving and the kiddos need to get outdoors some more.