Northern Tool Coming to Amarillo
Michael J. Rivera/TSM
Not too long ago Toys R Us unfortunately closed its doors forever, and like many kids it was my toy store. The location at Soncy just basically stood empty until half of it became Amarillo's Boot Barn location. Well, with the signs up, the secret of the other half is getting to be hard to keep. Amarillo is getting it's first Northern Tool location offering a new kind of "toy" store for those who love getting their hands on tools
We all grow up, and while I'm a Toys R Us Kid forever, there's a part of me that just loves getting my hands on tools. Especially when the job needs to get done and looking at the website there is more than enough tools to satisfy any die hard tool guy.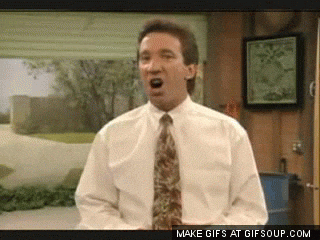 If you haven't been, think of every hardware department at Home Depot or Lowes but way bigger and wider variety of tools. While you can get most varieties of hand tools like screwdrivers and socket wrenches, light duty power tools and table equipment, Northern Tool expands on those options and offers items like hydraulic lifts, pressure washers, generators and much larger tools. Some of the brands they carry include DeWalt, Milwaukee, Husqvarna, Ingersoll Rand. I get excited hearing some of these names because it means I don't have to order out of town anymore or make trips to Albuquerque or Oklahoma City to get some of these bigger items and brands.
Look for their grand opening coming in early August and if I got it right, I'll bet there's a good sale coming. Time to start making that wish list!
Downtown Amarillo Over The Years
Downtown Amarillo has seen an incredible metamorphosis. Take a look at the photos below to see just how much it's changed--you won't believe the difference.
Say You're From Amarillo Without Saying You're From Amarillo
Amarillo is a pretty quirky place. We've got the Big Texan, the weird signs, and (obviously) the famed Cadillac Ranch. But more than that, there's a distinct culture of close-knit community, eccentrics, a thriving arts scene, and much more.
The point is, living in Amarillo is a unique experience. Because of that, it's really pretty easy to tell who's a native or a long-time resident. And I can prove it.
Here's a couple of ways you can say you're from Amarillo.....without saying you're from Amarillo.
Things We Would Put In Our Version of Cadillac Ranch