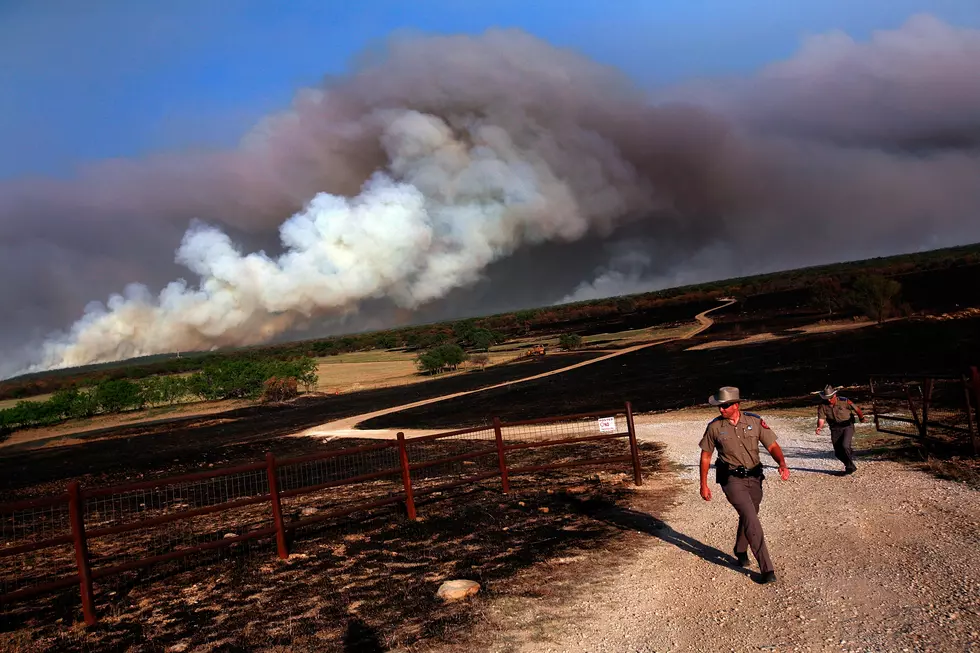 Randall County Announces The Burnban Has Been Lifted
{Tom Pennington/Getty Images}
Randall County announced they lifted the burn ban but warns that their is still guide lines that need to be followed.
After the devastation that was caused last year by the wildfires around the Texas Panhandle some relief is finally in sight. When the ban was put into place because of the extremely dry temperatures and land some folks did not like the idea.
The 4th of July is huge in the Texas Panhandle, with all of the lakes and rivers and places you could go outside of city limits it kind of rubbed people the wrong way. But what could you do? Their was hardly any rainfall these past few years.
This year is already looking like a wet and rainy season. Rainfall amounts have been steady and because of that when you travel around the Texas Panhandle the scenery is green now, compared to the yellow or burnt grass we have seen these past few years. As a result of the rainfall Randall County Judge Ernie Houdashell announced the burn ban was lifted on Tuesday for Randall County.
Potter County's burn ban still remains in effect until Potter County Judge Arthur Ware and Potter County Fire Chief Richard Lake decide to renew the ban or lift it depending on what information is received from the Texas Forest Service. Officials discuss that ban every 90 days and the next time will be coming in June.
But because the ban has been lifted Randall County officials still want you to take some precautionary guidelines in order to ensure the safety of you and others.
Some of the information in this story was used courtesy of Amarillo.com, if you would like to read the full story and read the guidelines please click here!