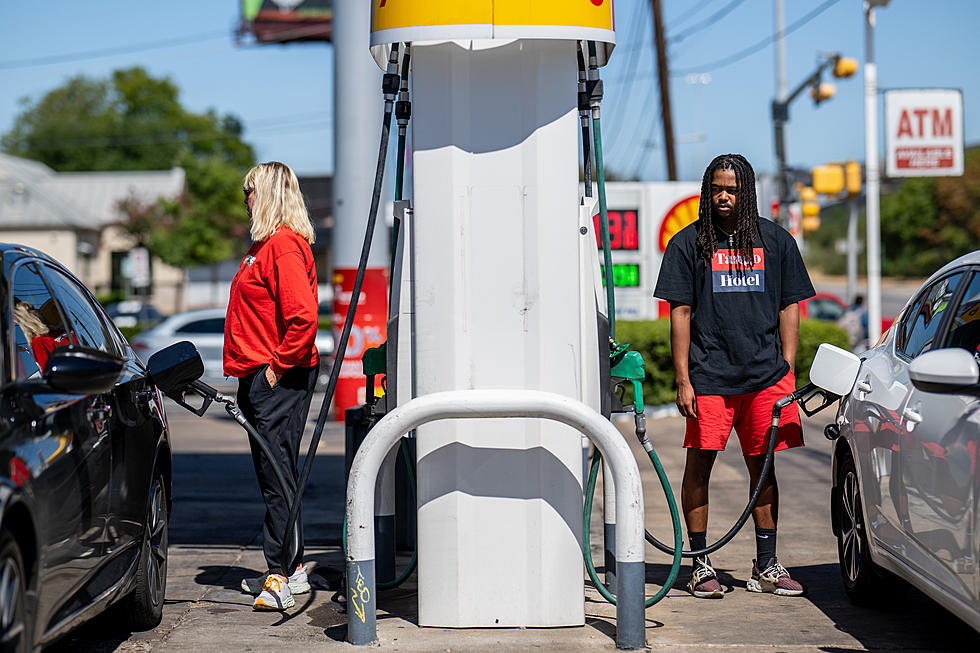 Texas Expect to Pay More at the Pump as You Head Out for Labor Day Weekend
Getty Images
We have all been feeling the pain of the dollars that fly out of our wallets as we fill up our vehicles. Gas prices are painful.
What's even more painful is having to pay higher prices when a holiday weekend rolls around. It is understood that more fuel will be used during a holiday weekend because people take the opportunity to travel for some fun and relaxation, however, it really shouldn't be this way.
In a perfect world, when it comes to holiday weekends, gas should have Labor Day Sales as well.  Don't miss this deal save 25% on every gallon you pump.
If only.
According to AAA Texas, gas prices in Texas are down a few cents from last week's per gallon. This week Texas has averaged $3.42 per gallon, two cents down from last week's $3.44 per gallon.  However, we are paying six cents more per gallon than we were paying last year. Luckily we are forty cents below the national average.  However, here's where things may change for the weekend.
Hurricane Idalia
Three refineries had to temporarily shut down on the Gulf Coast because of the hurricane.  This will probably cause fuel prices to rise.  Although the rise in prices may be brief, it'll sting our budget.  As Hurricane Idalia hit the Florida Gulf Coast, crude prices did rise, and that accounts for 50% of the cost you pay for gasoline.
"While gas prices have increased slightly in the last few days, holiday travelers will see pump prices fairly close to where they were a year ago," said Daniel Armbruster, AAA Texas spokesperson. "Demand for fuel remains strong which could cause prices to further increase over the holiday. AAA Travel bookings are four percent higher compared to Labor Day 2022 and Hurricane Idalia also put upward pressure on fuel prices."
If you have already budgeted for your Labor Day Travel you may have to adjust.
Most Expensive Gas Prices in Texas
El Paso - $3.93
Texarkana(TX part): $3.48
College Station/Bryan: $3.48
Longview: $3.46
Midland: $3.44
Cheapest Gas Prices in Texas
San Angelo: $3.27
Abilene: $3.32
Wichita Falls: $3.33
Victoria: $3.34
Amarillo: $3.35
No matter what your travel plans are for Labor Day, here's hoping that you are safe and the gas prices don't ruin your fun.
Hurricane Names For 2023
The Names to be Used for Hurricanes in 2023