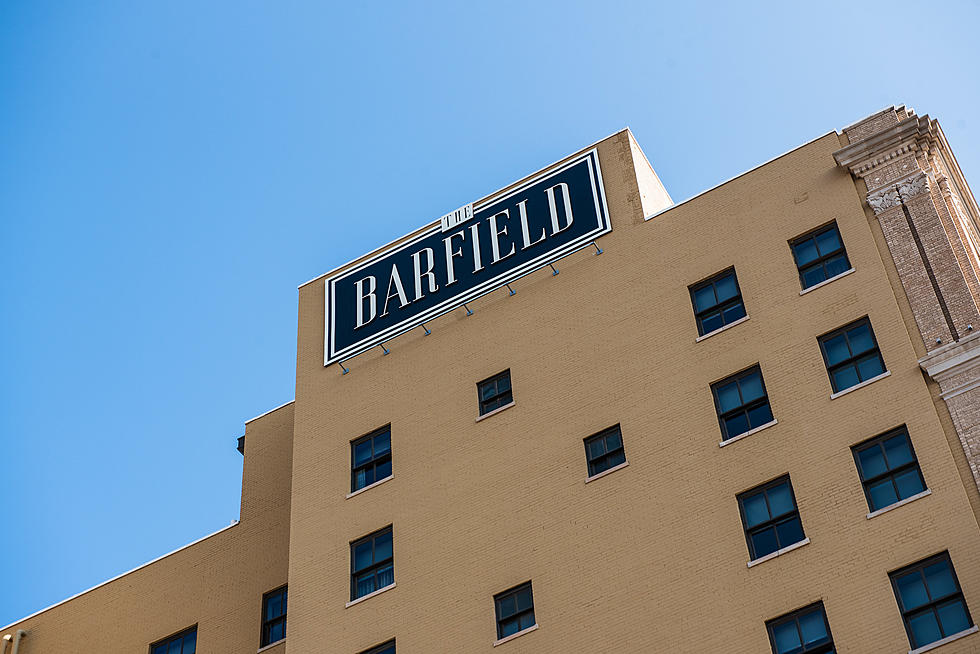 The Barfield is Back! Historic Hotel Has Triumphant Return to Downtown Amarillo
Michael J. Rivera/TSM
There's nothing more fun than getting a chance to experience something new and historic at the same time. The Barfield Hotel made its official Amarillo debut today with its grand opening and ribbon cutting ceremony.
I could write about how everyone was there; from the Chamber of Commerce and the mayor, all the way to socialites and Influencers. It was the crowd one would expect at the grand opening of a luxury hotel.
But there's more to the story here, the revival of the Barfield building in itself has been a long time in the making.
Walking in, you get the sense that careful attention has been given to every facet of the building. Even something as simple as the elevator has amazing artwork, all of which has been selected by hand.
There is no shortage of Western-themed items and furniture that gives that authentic Panhandle feel. It's a long cry from the gutted state of disrepair that the Barfield stood in for over two decades.
Credit where it's due to the folks at Center City, they've been a guiding force in the building's restoration. They were even on site to present a check for $20,000 for the the project to restore its façade.
But more importantly, despite all the glam and grandeur, the Barfield Hotel rates start at $180, perfect for those looking for a staycation without breaking the bank. The hotel also hopes that the reasonable rates will allow them to remain accessible for many here in the Panhandle that they serve.
It's really cool to see life brought back into these historic buildings downtown and hopefully there is more on the way. Wanna sneak a peek inside? Keep Scrolling.
The Barfield Hotel: At The Heart of Historic Route 66 and Polk Street
The Barfield Hotel was built into a historic building in Downtown Amarillo that shows some of the charm of the Panhandle while remembering the days of speakeasies and prohibition
Sixth Street Over The Years - WOW! What A Change!
Sixth Street in Amarillo looked incredibly different not too long ago. Have you forgotten what it looked like in 2007? Buckle up, the ride is incredible.
Downtown Amarillo Over The Years
Downtown Amarillo has seen an incredible metamorphosis. Take a look at the photos below to see just how much it's changed--you won't believe the difference.