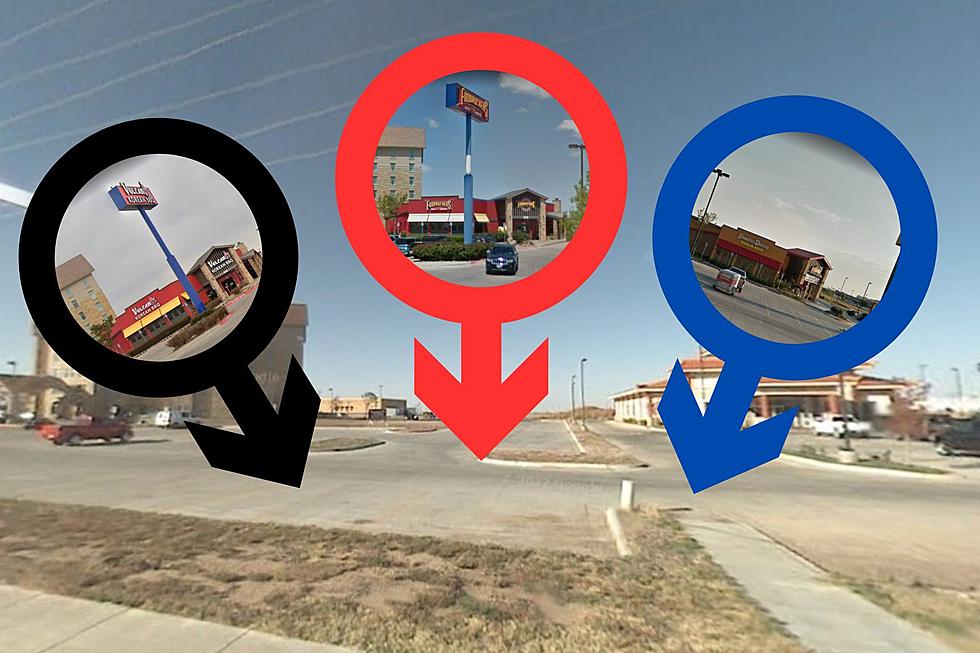 The Curse Continues for This I-40 Building In Amarillo
Google Maps
Open, close, open, close is the curse of a building.
Amarillo has many buildings, and many of those buildings have thriving businesses, that have been in them for decades.  Other buildings have had one business after another.  That's what we call an Amarillo Cursed Building
On this edition, the focus will be on a building located at 8472 W. I-40 Frontage Road
This building was built after 2008, it fits perfectly between Lin's Grand Buffet and the Drury Inn.  This is the perfect spot because it is off I-40 and this area at the time (and still) is a fast-growing area.
Famous Daves
Famous Daves was the restaurant that began the curse of this building.  The building was a Famous Daves Building.  The BBQ chain brought their BBQ to Amarillo in 2009,  however, it didn't last.  They closed the doors in 2015.
Fuddruckers
Fuddruckers, oh Fuddruckers. You had so many nicknames and some weren't safe for work.    People would drive to Lubbock just to have their burgers and the pump cheese.  Amarillo rejoiced when Fuddruckers finally opened up a location here in Yellow City.  Finally, we could drown our burgers and fries in cheese in Amarillo.  However, this Fuddruckers didn't bring the feel of the Lubbock restaurant to Amarillo.  The store opened in May of 2016 and closed in January 2022
Let's fast forward to April of 2023.
Volcano Korean BBQ
There isn't much to say about this restaurant, it hasn't even opened yet.   IT feels as though they have been working on it forever.  The sign is up, teasing the residents of Amarillo, but as of recently, it has a long way to go on the inside.  This restaurant has potential because Amarillo hasn't had a Korean BBQ.  It will be a novelty, and hopefully, something beloved that will last for decades and not just a few years.
Amarillo Buildings That Seem To Be Cursed: 2601 6th Avenue
It's time for another edition of Amarillo's Cursed Buildings. The building we are focusing on is the building located on a concrete island at 2601 6th Avenue. It's that little island that's squeezed in where Georgia meets 6th.
Amarillo Cursed Buildings - 715 S. Polk
Polk Street is a great place to spend an evening. However, over the years, Polk Street has seen many businesses come and go. One of these buildings is at 715 S. Polk. It has been many things over the years, mainly bars, but it seems as soon as one moves in, it moves right out.
So what all has been in there? Let's take a look back at 715 S. Polk.
This building was originally built in 1915, it was known as The Hollywood.
Amarillo's Cursed Buildings – Historic Route 66, 2813 SW 6th
There are some places around town that just can't seem to stay in business for very long. This is one of them.
The address of the cursed building is 2813 SW 6th Street. This building was originally built in 1930. This place was originally a service station. I'm sure in the heydays of Rt. 66, this place was the place to stop to get your car serviced. However, in the last 15 years, this building has seen many different faces.