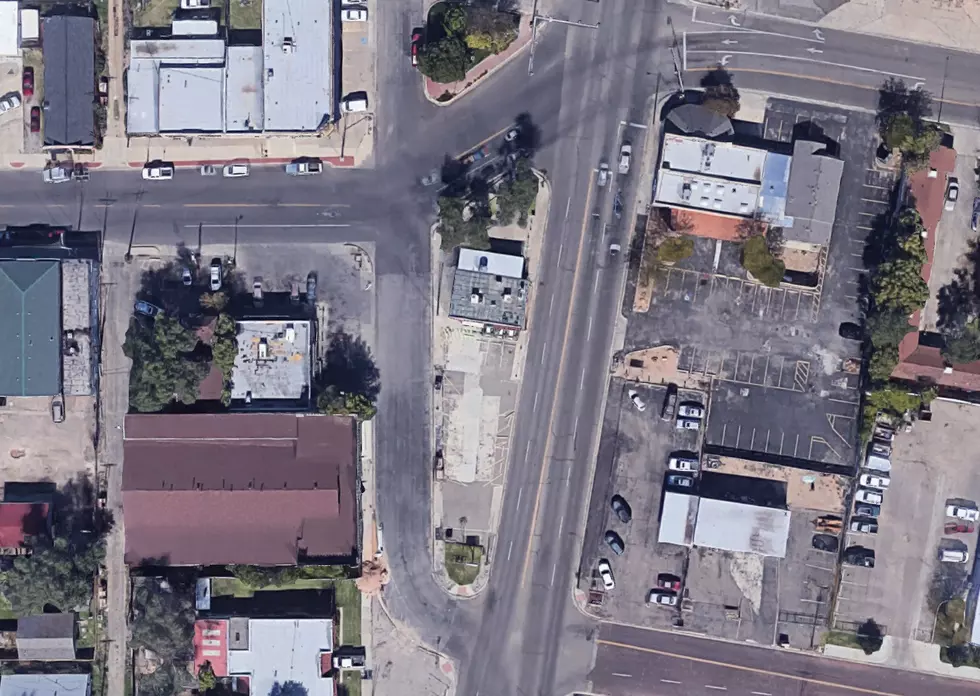 Curse of the Concrete Island on Amarillo's 6th Street
Google maps
Route 66 in Amarillo is a great place to stop and enjoy some antique shopping some delicious food and a walk or drive down a street that used to be the bee's knees in its heyday. However, this isn't about Route 66, this is about a building that has been on its own island on 6th Street right next to The Nat.
It's time for another edition of Amarillo's Cursed Buildings.  The building we are focusing on is the building located on a concrete island at 2601 6th Avenue. It's that little island that's squeezed in where Georgia meets 6th.
This building has changed so many times over the last 15 years it would give a person whiplash.
Ribs N More
This BBQ joint called this location home back in 2007.
At some point in the life of Ribs N More, the building received a fresh coat of paint and a bit of updating.
However, Ribs N More left that location in late 2012 or sometime in 2013.
Paya Thai
Paya Thai was a Thai food restaurant that took over that building in 2014 but was gone by the next year.
Espinoza's Bakery and Restaurant
The restaurant opened in January 2017 and closed in July 2017.
Family Soul Food
This restaurant was one that would help you feel the food to your core. This was the type of place to eat and it touched your soul. Family Soul Food restaurant found a home in 6 different locations. This was their home until early 2019. Eating their banana pudding was almost as good as talking to God.
Don Camaron Beach
The cozy little place served up some delicious seafood, including ceviche, red snapper, tilapia, and shrimp a thousand ways. The restaurant opened around September 2020 and lasted until about April 2021.
As with most places, COVID had a lot to do with the survival of Don Camaron Beach. The location in Hereford is still open.
The Eatery on Route 66
The Eatery currently calls this location home. They moved from the west end of 6th street and into this location in September 2021.  They are a cafe and bakery that serves up delicious quiches, sandwiches, and salads.  Not to mention all the sweet treats baked daily.
It looks as if The Eatery on Route 66 might just break the curse of this concrete island.
Amarillo's Cursed Buildings – Historic Route 66, 2813 SW 6th
There are some places around town that just can't seem to stay in business for very long. This is one of them.
The address of the cursed building is 2813 SW 6th Street. This building was originally built in 1930. This place was originally a service station. I'm sure in the heydays of Rt. 66, this place was the place to stop to get your car serviced. However, in the last 15 years, this building has seen many different faces.
Amarillo Cursed Buildings - 715 S. Polk
Polk Street is a great place to spend an evening. However, over the years, Polk Street has seen many businesses come and go. One of these buildings is at 715 S. Polk. It has been many things over the years, mainly bars, but it seems as soon as one moves in, it moves right out.
So what all has been in there? Let's take a look back at 715 S. Polk.
This building was originally built in 1915, it was known as The Hollywood.
Courthouses of the Texas Panhandle
The beautiful courthouses of the Texas Panhandle.