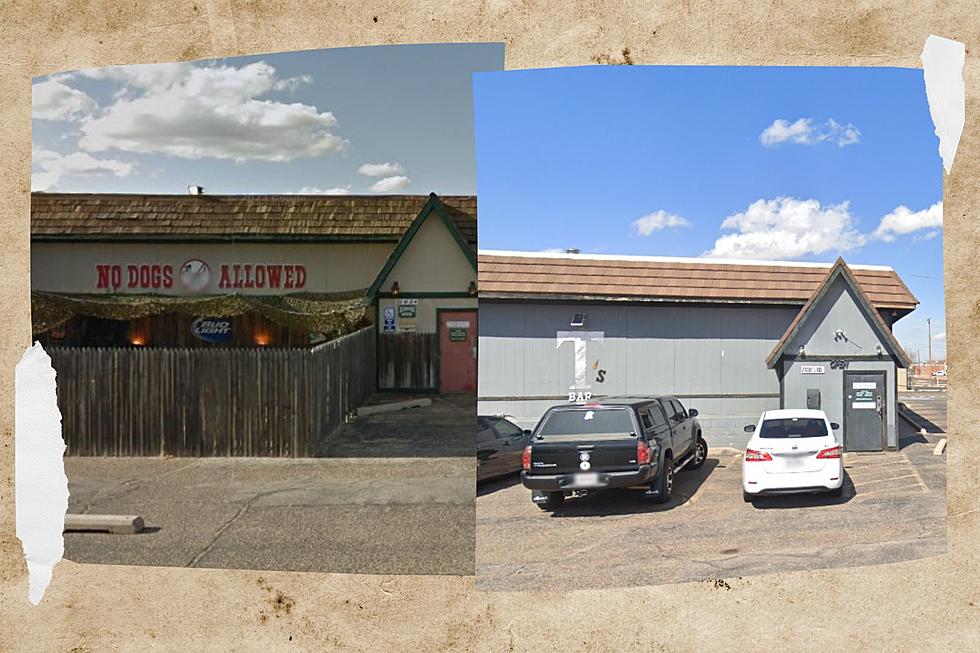 The Latest Addition to Amarillo's Cursed Building Series – 700 W. 10th
Google Maps/Canva
Amarillo is home to many buildings that have seen many businesses set up in them over the years. Some have been home to a business for decades, others see a new business once a year.
If you're familiar with the cursed building series,  you know what I mean by cursed buildings.  For those that are new,  let me preface this, when we say cursed it doesn't mean haunted or evil spirits, it just means this particular building or area has just had many businesses open and close.
This edition of Amarillo Cursed Buildings takes place at 700 W. 10th
The building at 700 S. 10th was once home to the best Mexican restaurant in Amarillo.  At least that is what I am told, I never had a chance to eat there, but from reading memories, I would have loved to have some enchiladas.
Paradise Too
Paradise Too was located at this address, and when I hear people talk about their dining experience it is always a positive memory.  From what I heard, the green sauce on the enchilada was the best, whether it was on beef or cheese.  Looking through old newspaper clippings, Paradise Too was the place to eat for clubs, groups, and even students after a game or meeting while visiting Amarillo.
No Dogs Allowed
This was far from a Mexican food restaurant.  It was a bar.  A bar that if the walls could talk could tell a thousand tales.  At one point in time, it had an outdoor patio, it was an addition to the building, but didn't last very long.   No Dogs Allowed was around until 2017.  If you have a No Dogs Allowed story, I would love to hear it.  Drop an email here.
T's Bar
Once No Dogs Allowed closed its doors, T's opened in December of 2017 and is still going strong in 2023.
This particular building has seen multiple businesses but each of those businesses has been steady for multiple years or at least a decade.
My memory only goes back so far, and my research leaves gaps in the Amarillo Cursed Building Series. If you have a  cursed building suggestion, send it our way.
Amarillo Buildings That Seem To Be Cursed: 2601 6th Avenue
It's time for another edition of Amarillo's Cursed Buildings. The building we are focusing on is the building located on a concrete island at 2601 6th Avenue. It's that little island that's squeezed in where Georgia meets 6th.
Amarillo Cursed Buildings - 715 S. Polk
Polk Street is a great place to spend an evening. However, over the years, Polk Street has seen many businesses come and go. One of these buildings is at 715 S. Polk. It has been many things over the years, mainly bars, but it seems as soon as one moves in, it moves right out.
So what all has been in there? Let's take a look back at 715 S. Polk.
This building was originally built in 1915, it was known as The Hollywood.
Amarillo's Cursed Buildings – Historic Route 66, 2813 SW 6th
There are some places around town that just can't seem to stay in business for very long. This is one of them.
The address of the cursed building is 2813 SW 6th Street. This building was originally built in 1930. This place was originally a service station. I'm sure in the heydays of Rt. 66, this place was the place to stop to get your car serviced. However, in the last 15 years, this building has seen many different faces.