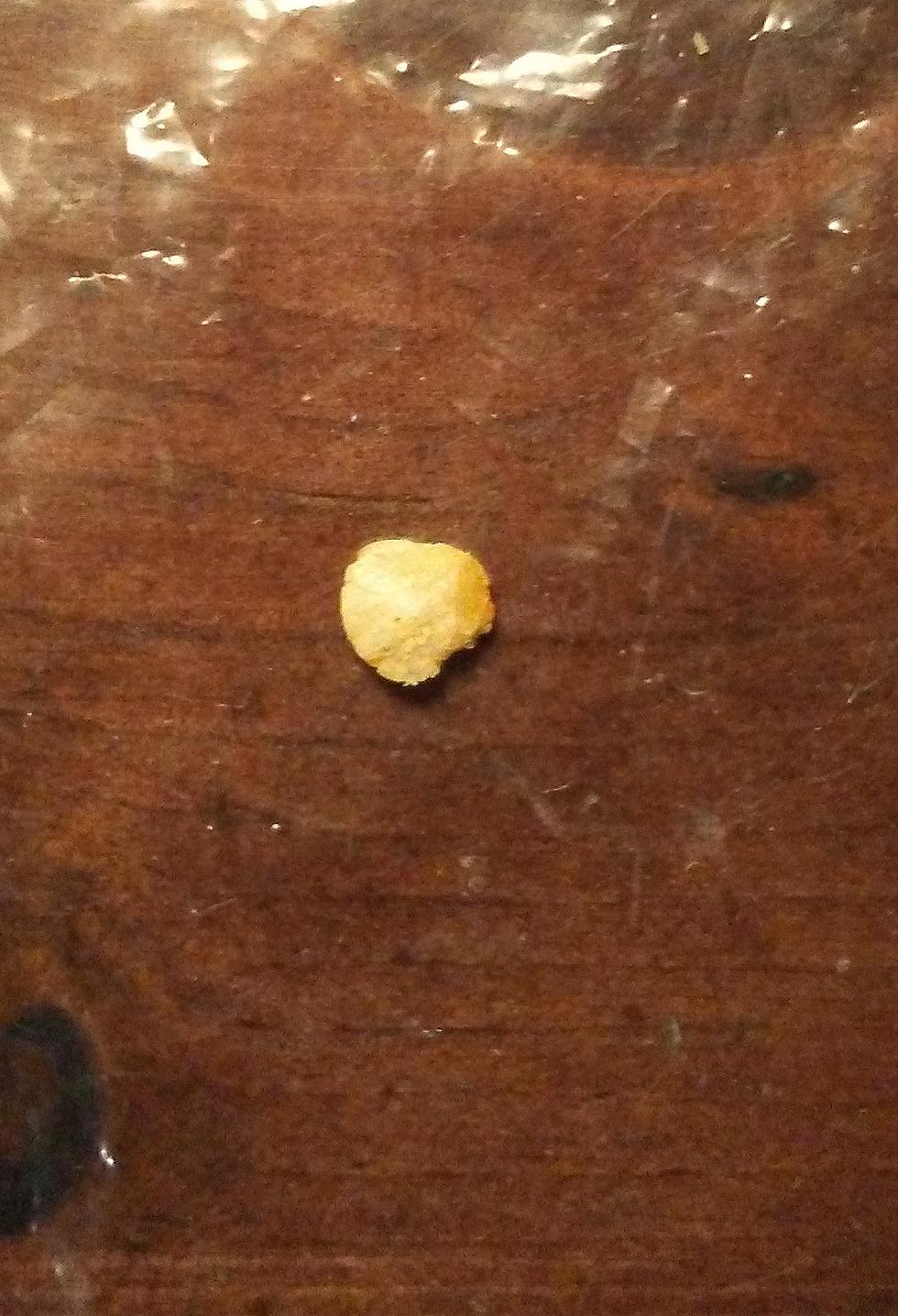 [UPDATED] The Pizza Hut Tooth Topping in Amarillo is Pretty Gross
Credit: Green
[UPDATED] Shantell reached out to us with a statement about the situation and what action she has taken with Pizza Hut.
I would like to inform the public about a VERY SERIOUS MATTER that happened to my family and [myself] on Saturday 01/12/2019.

We had placed an online order through Pizza Hut on I-40 West in Amarillo, TX around 7:10 pm. The pizza and wings arrived at our home around 7:45 pm.

Once we all sat down to eat, I had taken my 2nd bite into my slice and bit down on something hard. So I got up to look at it in the light, and I was shocked beyond belief to find out that it was a PIECE OF A BROKEN TOOTH!!

I stood there in shock and then immediately told my family to stop eating! I packed up the Pizza and wings and took it straight back to Pizza Hut! Once I got inside and spoke with a manager, I demanded to know why and how a piece of the tooth had gotten into our food! She immediately went to get the GM of the store and I asked him the same question. He looked at me and then looked at the tooth in the baggie, and seriously said: "here I'll take that from you". I didn't give it to him. I then demanded that he give me our money back, and he obliged.

He also filled out a complaint form and took pics of the piece of tooth. Before leaving the store, I went up to a couple of tables and advised them of what I had found in my food, and to eat at their own discretion!

On Monday, I filed a complaint with our local health department and then I took the piece of tooth to a very reputable local dentist, and they confirmed that it is, in FACT, a piece of tooth!! I immediately felt so disgusted and violated all over again!! So I then started searching for an attorney. What I surprisingly found out, was that in order to have a case against the company, I had to of gotten "physically injured" from the object.

I was blown away and completely beside myself for the simple fact that this company and every other establishment in America can get away with such a vile and horrendous act!!! Intentional or not!!!

What about the psychological effects it has caused me, knowing that I'll NEVER be able to look at any type of food the same, ever again!! Or the fact that I'll never be able to even think about eating at another restaurant establishment!!

I've had nightmares about that disgusting incident! What bothers me the most, is not knowing if that person had a disease or even the fact that the condition of their teeth was so bad, that a piece of it broke off and somehow ended up in the food!! I'm asking the public to PLEASE SPREAD THE WORD ABOUT PIZZA HUT and to tell everyone about this horrific incident!!! This can happen to anyone!!!
EEWWWWWWWWW!!!! What the heck Pizza Hut!?!?!
Just got off the phone with Shantell after she messaged us with more information, and I called her to hear more about the tooth in the pizza she found in her delivered pizza from Pizza Hut on I-40. "I just wanted to help the community and people were so mean in the comments." She said. "If someone else experienced this, I would want to know about it, so I posted it."
I asked if she contacted Pizza Hut, "The manager would not take credit for the incident. They asked for the tooth, but I didn't want to give it up. They have my receipt, but I have the online copy." she said.
"I plan on talking to the health department on Monday and get to the bottom of it," she said.
I called Pizza Hut and asked about the situation ...They declined to comment. "We are not allowed to discuss that situation." the manager said.
I was definitely a skeptic about the posting, reasoning is because a lot of us are cautious due to the trolls in our local facebook groups who like to share information that isn't true.
One mistake in a blog, news piece, or report and the social media comment section is flooded with "FAKE NEWS" which takes the wind out of our sails.
However, Shantell you proved me wrong. I apologize for being a skeptic. Now please excuse me while I start my journey of cooking from home.